For All Your Phone System Needs
Benefits Of Upgrading To A VoIP Phone System
So you've had your phone system for years. Sure, you've had your ups and downs, but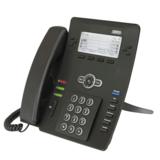 you're so accustomed to it and you've invested the time and money to maintain it, it feels pointless to upgrade. You could be doing yourself and your business a disservice.
Change is hard, but it can be good for your business. Your money would be better spent upgrading to a VoIP phone system, rather than fixing issues with your existing system. With a VoIP phone system, the total cost of ownership is lower in the long run, and you get excellent features and adaptability up front.
Special Features
With VoIP systems, you get a better variety of features than the limited abilities of an old PBX system. Aside from basic features, like caller ID and call forwarding, you can integrate various forms of communication. Your calls can be automatically forwarded to your mobile phone when you're out of the office, and voicemails may be forwarded to you via email so you can listen to them from your computer. Customer Relationship Management (CRM) integration allows customer information to automatically pop up when they call, allowing you to better service your customers.
Phone Options
The options for VoIP phones are vast. Smart design and convenient features allow you to work remotely and efficiently. For example, softphones allow you to connect to your computer and make calls over the internet with software. With CRM integration, this helps to easily navigate through your customer profile and communicate with them through your computer. Your productivity could increase noticeably, helping your business thrive.
Maintenance & Development
Since VoIP phone systems are managed through network connections, maintenance and simple upgrades can be scheduled to avoid peak hours and executed quickly. Much like your computer, you may also backup your phone system configurations, should anything occur. Because of the convenience of network connections, VoIP systems offer much more flexibility when it comes to scalability and expansion.
Considering upgrading to a VoIP phone system? Let Startechtel.com help you! Browse our selection online, or speak directly with our knowledgeable staff. Feel free to contact us at 1-800-564-8045. Our offices are open Monday-Friday 7:00am-5:00pm.
You can also connect with us on our social networks. Find us on Facebook, Google+, Twitter, and Pinterest!
Summary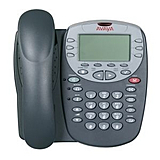 Author Rating





Brand Name
Product Name
Avaya 4610 Quick Edition IP Phone
Price
Product Availability
Tags: voip business phone system, voip home phone systems, voip office phone system, voip phone system for small business, voip phone systems