For All Your Phone System Needs
Conference Calls On The ShoreTel 230 IP Phone
The
ShoreTel 230 IP phone
makes an excellent addition to busy office environments. Some of its excellent features include three line appearances, eight function keys, four soft keys and a headset jack. One of the most convenient features is the conference call, which allows you to communicate and collaborate with two or more parties on a single call. You may conference up to six parties into a single call, depending on the permissions set by the System Administrator. Follow these steps to learn how to use the conference call feature on your ShoreTel 230 IP phone.
To conference a party into a connected call:
1.    Press the Conference button. The call is put on hold.
2.    Dial the extension of the party you would like to conference.
3.    Press the Confrn soft key to ring the party directly.
OR
Dial the number and press the Conslt soft key to speak with the recipient before ringing him or her into the conference call. After consultation, press the Yes soft key to complete the conference call, or press the Cancel soft key to return to the original two-party call.
4.    Repeat to add additional parties.
After a conference is established, you can use the Show soft key to display all conference parties. If you wish to disconnect a party, scroll to the party's entry and press the Drop soft key.
And that is how you use the conference call feature on the ShoreTel 230 IP phone. Please see your System Administrator for further information.
Looking for affordable new and refurbished business phones and phone systems from leading manufacturers including ShoreTel? Please visit Startechtel.com to browse our selection or call 800-564-8045. For the latest news and updates, connect with us on Facebook, Google+, Twitter, LinkedIn, and Pinterest.
Summary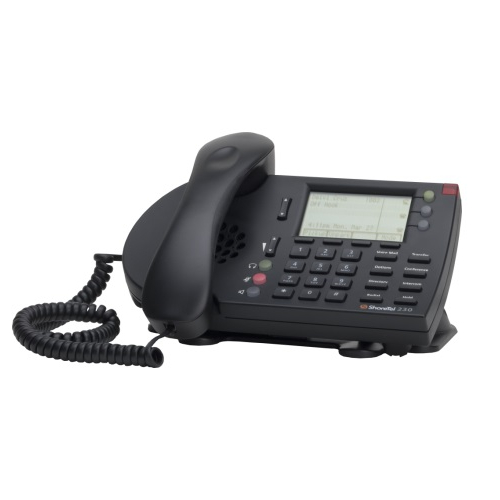 Author Rating





Brand Name
Product Name
Price
Product Availability
Tags: Conference call, Features, How to, ShoreTel 230 IP Phone