For All Your Phone System Needs
Accessing Voicemail On the Polycom VVX 400-410 Phones
When choosing an office phone for your business, excellent features and convenient functions are key. With the
Polycom VVX 400 and 410 phones
, you get an affordable phone with a sleek design and smart features. Of these features is the easy-to-use voicemail, which allows you to receive important messages when you are away from your desk or out of office. To learn how to access your Polycom voicemail, follow these steps.
The Polycom VVX 400 or 410 phones may indicate new voicemail messages by the following:
A message in the status bar – the message indicates the number of new messages you have. The count is a total of all messages on all lines on the phone.
A flashing Message Waiting Indicator, located at the top-right of your phone.
An audible alert (if you phone is on-hook).
Note: To temporarily remove the message counter, press Messages (envelope icon), and select Message Center (or select Messages from Home view, and select Message Center) and press Clear. After a period of time – usually about an hour or two – the message indicators will display again.
To listen to voicemail messages:
Press Messages (envelope icon), and select Message Center. Or, from Home view, select Messages, and select Message Center.
If multiple lines are configured on your phone, the Line Select screen displays. Use the up and down arrow keys to select the line that has the message.
From the Messages screen, press Connect and follow the prompts.
And that is how you access your voicemail on the Polycom VVX 400 and 410 phones. If you have any further questions, please see your System Administrator.
Find a vast selection of new and refurbished business phones and systems, featuring top brands like Polycom, online at Startechtel.com. If you have any questions or need assistance, please call 800-564-8045. You may also connect with us on Facebook, Google+, Twitter, LinkedIn, and Pinterest.
Summary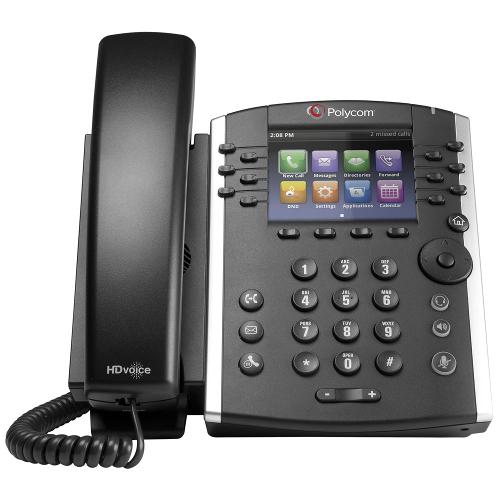 Author Rating





Brand Name
Product Name
Price
Product Availability
Tags: Accessing Voicemail, business phone, Follow these steps, How to, IP Phone, Polycom VVX 400/410, Voicemail