For All Your Phone System Needs
Forwarding Calls On The Cisco 7960G IP Phone
The
Cisco 7960G IP phone
offers a beautiful design along with exceptional features and accessibility. Thanks to its smart pricing and user friendly interface, the Cisco 7960G IP phone is ideal for small and large businesses alike.
Of its excellent features is Call Forwarding. Call forwarding allows you to redirect all incoming calls from your Cisco IP Phone to another number.
Use call forwarding to:
Send incoming calls to another number where you can answer the calls (for example, if you are going to be working in an alternate office).
Send incoming calls directly to your voice messaging system through the call forwarding feature.
Call forwarding can send your calls to another Cisco IP Phone or to a traditional analog phone.
If there is no answer at the forwarded number, either by a person or by a voice messaging system, the call will be sent back to your voice messaging system.
Setting Up Call Forwarding On Your Phone
1. Press the CFwdAll softkey. You should hear two beeps.
2. Enter the number to which you want to forward all of your calls, exactly as you would if you were placing a call to that number.
For example, enter an access code such as 9 or the area code, if necessary. Your system administrator might restrict the call forwarding feature to numbers within your company.
After you enter the number, an animated phone icon with a flashing right arrow appears in the upper-right corner of the LCD screen. The LCD screen also displays a message confirming the number or extension to which your calls are being forwarded.
3. To cancel call forwarding, press the CFwdAll softkey.
Note: You can use the User Options web pages to set up call forwarding when you are not at your phone, or to use call forwarding to send all of your incoming calls directly to your voice messaging system without causing your desk phone to ring.
Canceling Call Forwarding On Your Phone
To cancel call forwarding from your phone, press the CFwAll softkey.
And that is how you use Call Forwarding on the Cisco 7960G IP phone. Please see your System Administrator for further questions.
Get the Cisco 7960G IP phone and find more new and refurbished phones and equipment for affordable prices at Startechtel.com. For pricing and availability on specific products, feel free to contact us at 800-564-8045. You may also connect with us on Facebook, Twitter, LinkedIn, and Pinterest.
Summary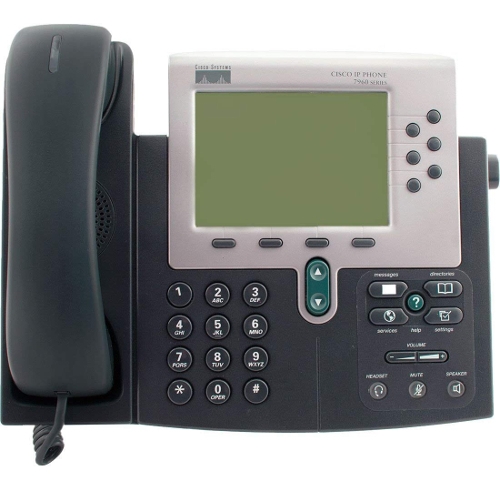 Author Rating





Brand Name
Product Name
Price
Product Availability
Tags: Call Forward, Cisco 7960G IP Phone, Follow these steps, Forwarding Calls