For All Your Phone System Needs
Useful Features Of The Toshiba DKT Series Business Phones
The
Toshiba DKT Series
phones are digital key telephones for Strata CIX system. These series include the DKT 2000, 3000, 3200 & 3500 phones. Though they vary slightly depending on the model number, these phones usually possess an LCD display,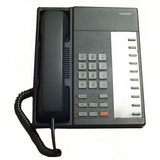 speakerphone abilities, and a varying number of programmable keys. As long as you're utilizing a Strata CIX system, you should be able to install any of the
Toshiba DKT Series phones
(compatibility with specific models and specific Strata CIX systems may vary).
The programmable buttons of the Toshiba DKT Series make life easier for busy offices. These keys allow you to program frequently-used functions for easy access daily. Suited for large or small businesses, the DKT series offers basic phones with 7 programmable keys, up to 28 keys. If your demands exceed that, a Digital Add-on Module (DADM 3120/3260) or a 60 Key DSS Console (DDSS 3060/3260) can be installed.
All the DKT series phones feature a hands-free option – you may place and receive calls without lifting the handset. On top of that, most models come with speaker phone abilities, offering the convenience of multi-tasking, and, consequently, boosting productivity. For select models, the LCD display can come in rather handy. While in idle mode, the screen displays the time and date. During a call, you can monitor the duration. The display identifies outside lines and shows the caller name and number when available. The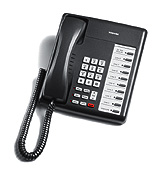 DKT-3014/3214-SD possesses a larger, tilting LCD screen (8 x 24 line) capable of displaying more information and options.
Regardless of the model, the uncomplicated, attractive design paired with great features and reliability make the Toshiba DKT Series an ideal option for any business, large or small. Learn more about the different models of the Toshiba DKT Series and find new or refurbished equipment at Startechtel.com or call us toll-free at 1-800-564-8045.
Tags: toshiba business phones, toshiba dkt series, Toshiba DKT Series Business Phones