For All Your Phone System Needs
Benefits of Hosted VoIP Solutions
Communication is vital. Having a proper telecom system can make or break your business.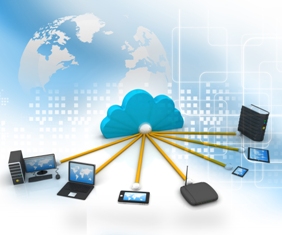 While your current system may be working just fine, you may be missing out on the great benefits that come with switching to a
hosted VoIP solution
.
What is a hosted VoIP solution? They are phone systems that are based in the cloud. No more bulky equipment within your office, eliminating periodic maintenance calls and visits. All processes are handled offsite and within the cloud. Other benefits include the following.
Reduced Phone Bill
Your phone bill is drastically reduced as some systems offer pay as you go and grow plans. Also, it is easier to manage multiple offices as all locations are connected through the cloud.
Eliminate The Need For Expensive Hardware
Because your system is managed offsite, maintaining hardware in your office is unnecessary. The need for replacing old PBX equipment is no longer a worry, saving you more money in the long run.
Free, Helpful Features
Features like voicemail and auto attendant are offered at no extra charge. Your business can utilize these free features to your advantage, possibly resulting in increased efficiency and quality of work.
Use Your Smartphone With Your Business Number – Work On The Go!
Thanks to smart phone apps, you can conduct your business from your smart phone without using your personal number. Notifications for calls or faxes can be sent directly to your smart phone. You can take care of your personal and work business at the same time!
If your phone system is draining you with high phone bill and maintenance costs, it may be wise to consider switching to a hosted VoIP system. Startechtel.com can help you find quality VoIP phones to suit your business and office needs. Visit us online or give us a call to speak with a representative directly. You can reach us Monday-Friday 7:00am-5:00pm at 1-800-564-8045. You can also connect with us on Twitter, Facebook, Google+, and Pinterest.
Summary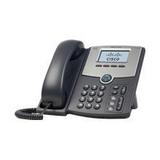 Author Rating





Brand Name
Product Name
Price
Product Availability
Tags: benefits of voip for business, cisco voip phones, how does voip work, VoIP, voip phone, voip phone service, voip phone systems