For All Your Phone System Needs
How To Make A Conference Call On The NEC DTP 16D-1 Phone
The NEC DTP 16D-1 phone allows the user to make a three-way conference call. This enables the user to speak with two other parties at the same time. Whether you need to collaborate with colleagues or get an approval, the conference call can help you complete those tasks easily and conveniently.
Follow these steps to learn how to make a conference call on your NEC phone.
To begin a conference, dial a party. Once connected, or if the call is already in progress, ask the party to hold. Press TRANSFER and you should hear an uninterrupted dial tone. Next, dial the desired number. Once the second party answers, you may press Conference (Conf) and the LED light with turn on. The three-way conference is now established.
If one party hangs up, the other two parties will remain connected and the Conf LED will turn off.
And that's it! Check out this and other video tutorials on our YouTube channel. You may also connect with us on Facebook, Google+, Twitter, LinkedIn, and Pinterest for updates.
For an excellent selection of business phone systems and equipment, you may visit us online or call 1-800-564-8045.
Summary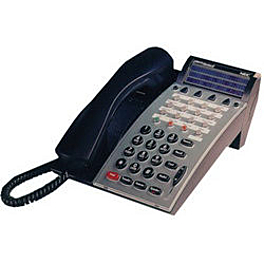 Author Rating





Brand Name
Product Name
Price
Product Availability
Tags: Conference, How to Make a Conference Call, NEC DTP 16D-1 Phone, nec phones, training video, video tutorial