For All Your Phone System Needs
Nortel Networks Phone Manual: Using Voicemail On The Nortel T7208 Phone
The
Nortel T7208 phone
is ideal for the office environment, providing smart design and helpful features such as voicemail. If you happen to miss an important call because you are away from your desk or on another call, voicemail enables you to receive voice messages. That way, callers may relay urgent information to you in the message or remind you to return their calls. Calls are automatically sent to voicemail when your telephone is in Do Not Disturb mode and your message lamp will light up when you have new messages.
If you are operating the Nortel T7208 phone in IP Office Standard Version mode, follow the steps below to learn how to use your Nortel Networks phone voicemail.
Unsure of which telephone system you use? Press Feature 9*80. If your system is an IP Office Standard Version system, you will hear an error tone and the display will read "Invalid". If otherwise, the display will show the software level of the non-IP Office Standard Version mode system. Contact your System Administrator for more information.
Default Short Codes
Short codes are numbers that you can dial from any types of phone on the telephone system. The following are default short codes that may be available on your system (please see your System Administrator for more information).
Access mailboxes to check messages.
Allow voicemail to be used to answer calls.
Stop voicemail being used to answer calls.
 Voicemail Ringback On: *48
Have voicemail ring your phone when you have any new messages. It will call when you use the phone.
Voicemail Ringback Off: *49

Switch off Ringback.
Message Waiting Indication
As mentioned, the message lamp is lit when you have new messages in your voicemail mailbox. It will remain lit until you have played each of the new messages. Your System Administrator can also configure it so that you receive New Message Waiting Indication for a group or groups.
The icon of a programmable button programmed to Feature 65 will act as a Message Waiting Indicator for new messages. That button can then also be used to access the mailbox.
Checking Messages
Press Feature 65 or Feature 981. Depending on how your voicemail system is configured, you may be asked to enter your voicemail code.
 Follow the voice prompts provided by the system. For help, press either 8 or *4.
Automatic Message Deletion
By default, messages are automatically deleted a set time after being played. The delay depends on the particular voicemail server (24 hours for embedded voicemail, 30 days for Voicemail Pro). For voicemail messages on a Voicemail Pro system, the System Administrator can customize the delay and can also apply automatic deletion times to new and saved messages.
Sending Calls To Voicemail
You can redirect a call to voicemail without answering the call. This only applies for calls to you, not calls to a group of which you are a member.
If you phone is idle, press the Release button. The call is redirected to voicemail.
And that is how you use the voicemail on your Nortel T7208 phone. If you have any questions, please see your System Administrator.
To purchase the Nortel T7208 phone or shop our selection of new and refurbished business phones from top manufacturers, please visit us online at Startechtel.com or call 800-564-8045. You can also connect with us on Facebook, Google+, Twitter, LinkedIn, and Pinterest.
Summary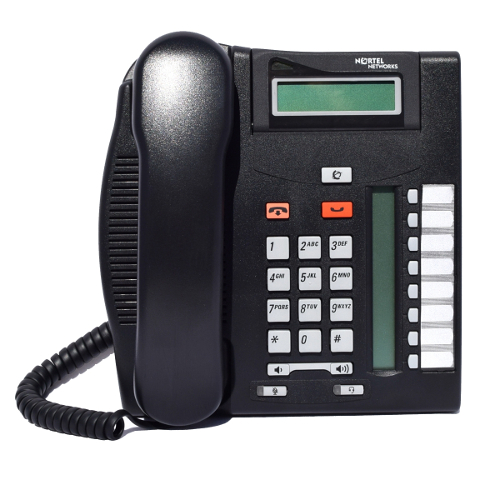 Author Rating





Brand Name
Product Name
Price
Product Availability
Tags: Features, Follow these steps, Nortel, nortel t7208 manual, Office Phone, T7208, Voicemail