For All Your Phone System Needs
The Hold Feature On The NEC DSX Phone System
Proven reliable and cost-effective, NEC DSX business phones make great additions to business offices both small and large. Whether you choose the
NEC DSX 22-Button
or 34-Button phone, you are sure to be pleased with its excellent performance and convenient features. Although seen as a basic feature, Hold can be extremely helpful in various situations.
The Hold feature lets an extension user put a call in a temporary waiting state. The caller on Hold may hear silence or Music on Hold, but not the conversation in the extension user's work area. While the call waits on Hold, the extension user may process calls or use a system feature. Outside calls left on Hold too long recall the extension that placed them on Hold. If the recall is unanswered, the call diverts to Key Ring.
There are 4 types of Hold:
With System Hold, an outside call a user places on Hold flashes the line key (if programmed) at all other keysets. Any keyset user with the flashing line key can pick up the call.
When a user places a call on Exclusive Hold, only that user can pick up the call from Hold. The line appears busy to all others keysets that have a key for the line. Exclusive Hold is important if the user doesn't want a co-worker picking up their call on Hold.
Automatic Hold allows a user to be on an outside call, activate a feature, and automatically place the call on Hold without first pressing the HOLD key. The system places a call on Hold automatically, when the user presses CONF, INTERCOM, or a Hotline key. Automatic Hold optionally allows a user, busy on an outside call, to press another line key or a Call Coverage Key to automatically put their initial call on Hold.
A user can place an Intercom call on Hold. The Intercom call on Hold does not indicate at any other extension. There is no Hold Recall for Intercom calls.
Distinctive Flash Rate On Recall
System Hold and Exclusive Hold recall feature a distinctive flash rate for line keys (see chart). This allows the keyset extension user to easily differentiate new calls that are ringing from held calls that are recalling.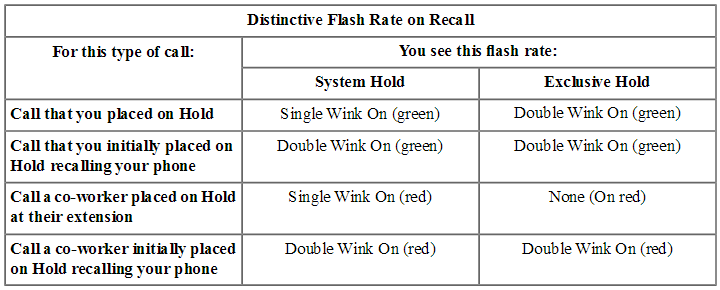 To learn more about the Hold feature and other functions of your NEC DSX phone, please see your System Administrator. For a vast selection of NEC phones and other telephone systems and equipment, please visit Startechtel.com or call 800-564-8045. You may also connect with us on Facebook, Google+, Twitter, LinkedIn, and Pinterest.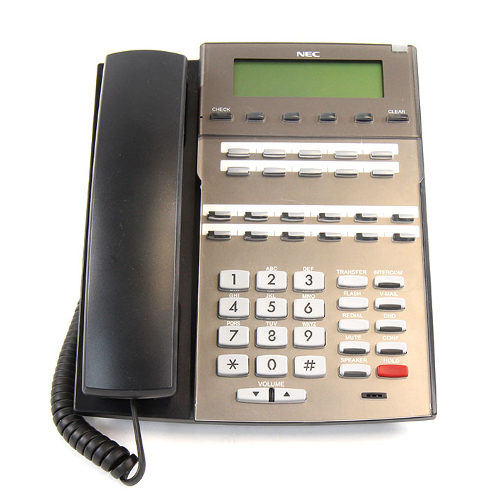 Author Rating





Aggregate Rating
no rating
based on
0
votes
Brand Name
Product Name
Price
Product Availability
Tags: Hold Feature, NEC Business Phones, NEC DSX 22-Button phone, Types of Hold