For All Your Phone System Needs
On-Hold Plus 8000 Music on Hold Unit
Most people dislike waiting, and long wait times can stir up anger and frustration. Music is believed to have a calming effect. Music on hold allows you to provide your callers with pleasant music while they wait, so instead of becoming irritated, callers will be soothed or even distracted by the music. With the
On-Hold Plus 8000 Music on Hold unit
, you can provide your callers with music while they wait or create your own audio content for them to hear on hold.
The On-Hold Plus 8000 Music on Hold Unit comes ready to go. A 128MB flash drive is provided and comes loaded with about 3 hours worth of fully licensed music and messages. You can add to the preloaded music by connecting to a Mac or PC. Larger capacity flash drives may also be used. The On-Hold Plus 8000 Music on Hold unit also comes with MessageStudio software which allows you to create your own audio content for play back – simply upload your new content to a flash drive & connect. Also, when you register your product, you are entitled a free professionally voiced, personalized on-hold message.
Upon looking at the Music on Hold unit, you can see its durability in the rugged anodized aluminum enclosure. In case of power loss, your settings are safe and will resume proper functioning once power is restored, no need to worry. With a built in speaker, you can check on your audio and a trigger switch jack allows for automatic looping.
The On-Hold Plus 8000 Music on Hold Unit is fairly easily to install. First, be sure you have all the components: the Music on Hold unit, an AC adapter, USB flash drive, Connector Cable A (Phono/RCA plugs), Connector Cable B (3.5mm mini to RCA), and the MessageStudio software and drivers.
Begin by plugging the AC adapter into a power outlet. The other end should be plugged in to the jack marked "DC9V" on the unit. Depending on your system, plug either connector cable A or B into the jack marked "AUDIO OUT" on the unit. Locate the Music on Hold (M-O-H) input jack on your phone system (PBX or KSU). Once your unit is connected to a power source and your phone system, insert the USB flash drive into the USB slot on the unit. Locate the volume knob and turn it clockwise to power on and adjust the volume. The playback should begin automatically. Press the "Speaker" button to monitor the audio output.
An important thing to remember when adding music to your unit is licensing. Without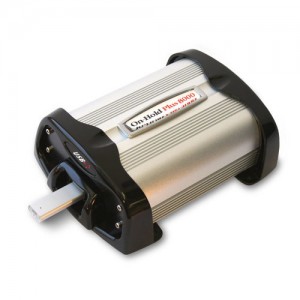 proper permission or licensing, you can be hit with fines. Your best bet is to use the preloaded music that comes with the system. Otherwise, look into obtaining permission or proper licensing to avoid any fees.
You can find the On-Hold Plus 8000 Music on Hold Unit on StarTechTel.com, along with other music on hold systems. If you have any questions regarding music on hold or any of our products, please feel free to contact us at 1-800-564-8045.
Tags: music on hold, On-Hold Plus 8000 USB Music On Hold Unit