For All Your Phone System Needs
VoIP Phone Systems Offer Valuable Features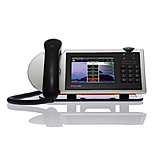 VoIP phone systems are quite popular these days and many businesses are deciding to make the switch. Consolidate your payments, gain access to convenient operations, hosted options – what's not to love? Those who haven't switched over yet may be hesitant because they are unsure of how this can help their business. If that's you, let us explain just a few of the many beneficial features that
VoIP phone systems
have to offer.
Door Phone Entry Buzzer Integration
By integrating an analog door phone, you can ultimately screen your visitors. This feature enables you to communicate with people who come to your door, allowing you to determine who enters your property and who stays out. This adds to the safety and protection of your business and employees.
Find Me/Follow Me Call Routing
This feature allows you to enable a trail of contact numbers before the caller gets sent to voicemail, should you be out of the office. For example, when someone calls, your office phone may ring a few times before it is then forwarded to a mobile number. If there still is no answer on your mobile, the call may then be routed to a home phone, and so on. Once the call has been routed to all of your available numbers, your caller is sent to voicemail.  This is extremely beneficial for workers on the go.
Voicemail è Email
For your convenience, VoIP systems enable voicemail to email transcription, converting voicemail to text then sending it to your preferred email. No more frantic searches for pens and paper to make note of your voice messages. Instead, easily sort, delete, and organize your voicemail electronically.
Music On Hold
No one likes silence or being put on hold. But with music on hold, you can entertain your callers on hold. Choose the music your callers hear while they wait (maybe avoid boring elevator music).
Data & Call History
Most systems offer bandwidth utilization information, which allows you to see your data usage over time. Inbound and outbound call detail reports provide you with call history information that allows you to analyze different aspects of your calling history as necessary.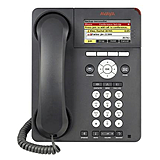 Call Screening
Call screening is a standard feature we often take for granted. On our personal phones, it enables us to decide whether to answer or ignore. Within the office, you can easily identify and route the call accordingly.
Coaching Tools/Barge & Whisper
Have you heard of the barge and whisper features? Barge allows you to monitor your employees' calls, whether known or unknown. Be sure that your employees are doing their job and doing it well. Whisper allows you to actively coach your employees while on call, without the customer knowing.
Auto Attendant
Auto attendant can be the first interaction for your callers. It provides a menu with different options, which enables routing to the appropriate extension. Some use this in lieu of a receptionist or when offices are closed.
Conferencing
The conferencing tools that come with VoIP phone systems help to better manage online conferences, video conferences, or over the phone conference calls. Do things like set up a conference floor monitor, monitor invitations, "hand-raises", muting, and more.
Do Not Disturb
Turn on the Do Not Disturb function and temporarily halt incoming calls. Ignore calls or redirect them to your voicemail or a different extension. This is helpful when you're on lunch, in a meeting, or on a conference call.
If you use a VoIP system, what are your favorite features? Share with us and your peers on Facebook, Google+, Twitter, and Pinterest!
For excellent VoIP phone systems, equipment, and more, visit us online. You can contact us directly at 1-800-564-8045.
Summary
Author Rating





Brand Name
Product Name
Price
Product Availability
Tags: best voip phone, cisco voip phones, voip phone, voip phone system, what is a voip phone