For All Your Phone System Needs
Programming Instructions For Business Phone NEC DTERM 80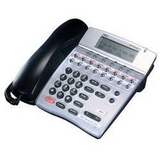 The NEC Dterm 80 phone boasts a variety of convenient and useful features. A 3 line LCD screen (24 characters per line) and dual color LEDs to indicate call status help with the ease of use. With 4 soft keys, 11 function keys, and 16 programmable buttons, the
NEC Dterm 80
is great for small to medium businesses with moderate call volume.
Discover your way around this awesome business phone with our simple steps on how to program some basic functions of your NEC Dterm 80 phone. Please keep in mind that when programming, incoming calls are disabled.
Programming Buttons
To program a button, leave the phone on hook, press the Feature key, and then press the button your wish to program. The code for programming one touch buttons is 01, so after choosing your desired button, dial 01. There are different functions for you to program, such as transferring a call. To program a button to transfer a call, after following the aforementioned steps, press the Hold button and dial the extension number you wish to transfer calls to. Press Hold again to write the number, and use the Speaker button to exit.
Speed Dial
The process to store speed dial numbers is quite simple. Leave the phone on hook and press the Feature button. Then press the Speed Dial button you wish to program. You may then dial the telephone number or system feature code to be stored (a maximum of 24 characters). To complete the process, press the Feature button once more and the LCD screen should display "SPD SET."
Call Forwarding
There are two types of call forwarding: CFA (Call Forward All – calls are forwarded immediately, no ringing) and CFBNA (Call Forward Busy/No Answer – calls are forwarded if line is busy or no answer after about three rings). The process for programming is relatively the same, simply different codes. To initiate this process, lift your handset and listen for the dial tone. For CFA, press the CFA button or dial *7, or for CFBNA, press the CFBNA button or dial *8. After entering one of the codes, listen for a broken dial tone. Next, dial the number which you would like your calls forwarded to. You should hear a confirmation tone, and then you may hang up. Either the CFA or CFBNA light will illuminate to indicate the function is active. To cancel the function, pick up handset and listen for dial tone. You will press the buttons or dial #7 or #8 accordingly.
Depending on your system, functions, codes and buttons may vary. Please reference your User Manual as necessary.
If you have any questions regarding the NEC Dterm 80, or any of our products, please feel free to contact us at 1-800-564-8045. Our staff will be happy to help you as best they can. You can also visit us online at Startechtel.com or connect with us via Facebook, Google+, and Twitter.
Summary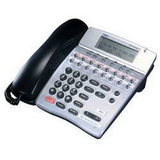 Author Rating





Brand Name
Product Name
NEC Dterm 80 Business Phone
Price
Product Availability
Tags: nec dterm 80, nec dterm 80 manual, nec dterm 80 phone manual, nec dterm 80 programming