For All Your Phone System Needs
User Friendly Automated Phone Systems
Automated phone systems – is there anything more frustrating? As much as we despise it, this technology isn't going away. Also known as "interactive voice response" or IVR, waiting for menu options, inputting the same information, and the persistent misunderstanding of voice recognition begs for a
new and improved solution
.
Since most of us are strictly mobile these days, visual IVR provides a much easier way to navigate through automated systems on our wireless phones. Rather than listening to options and waiting for the correct ones, the menu is displayed on your smart phone screen and you can tap your way through the system. This saves time and encourages online interaction, as these services are usually offered through the company's mobile app or website.
Other alternatives include a call-back system from Fonolo, which eliminates holding time by allowing the customer to input important information and wait for a call back when a representative is available. Seems like an easy and simple idea, however, what happens if the return call comes at an inopportune time for the customer?
Regardless of the innovation, most people prefer speaking to a person rather than interacting with automated prompts. However, for big companies, automated technology is a common way to cut costs. If these redesigned systems are adopted by big companies, do you think your experience with call centers and customer service change for the better?
We would love to hear from you! Share your views on automated phone systems with us on our social networks – Facebook, Google+, Twitter, and Pinterest!
For your other telecom needs, visit Startechtel.com or give us a call at 1-800-564-8045. Our offices are open Monday-Friday 7:00am-5:00pm.
Summary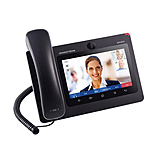 Article Name
Automated Phone Systems Need An Upgrade
Description
Automated phone systems: They are a nuisance, but they're here to stay (for now). How can such an outdated system be improved?
Tags: interactive voice response, interactive voice response system, ivr, voicemail systems, what is interactive voice response ivr