For All Your Phone System Needs
Allworx Connect: The Third Generation IP Phone System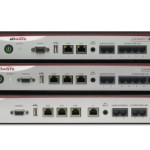 The wait is over – Allworx Connect series is here. This is the third generation of IP phone systems for Allworx, again and as always, focused on small- to mid-sized businesses. Users can look forward to a faster processor, improved functionality and security, and more.
The Allworx Connect series features five models to suit different business sizes. Choose from the Connect 731 (to 180 users), Connect 536 (to 50 users), Connect 530 (to 50 users, no analog ports), Connect 324 (to 20 users) or Connect 320 (to 20 users, no analog ports).
The Connect series, like other Allworx systems, is an all-in-one box solution, allowing for easy installation and maintenance. Popular features include built-in and no per-seat licensing for handsets, voicemail, or unified messaging, along with native Gigabit Ethernet interfaces for faster network connections, HTTPS secure encryption for Web-based Allworx administration and SIP video support for video calling.
Aside from the built-in benefits, more advanced features can be added on as separate licenses.
Mobility
The Allworx Reach SIP Mobile Application (a per-user license) allows you to make, receive and manage calls, listen to voicemail, view call history, and see the status of other Allworx handsets or Reach users via a mobile device.
PC-based Call Management
The Allworx Interact Application offers a Basic version, which is free and provides viewing and answering incoming calls, or a Professional version, which requires a per-user license and adds presence management, an Allworx directory, contact list search, and call history for one-click dialing.
Meet-me Conferencing
The Allworx Conference Center is part of the system software and can be license-activated per server to host, schedule, and monitor meet-me conferences.
Call Center
Call center features such as automatic call distribution (ACD) or call queuing can be activated by purchasing software licenses per server.
Business Analytics
Allworx View provides real-time call data, while Allworx View ACD offers ACD queue status and agent information, through configurable dashboards with threshold alarms and on-demand or scheduled reports.
Multi-site Networking
Allworx supports VoIP calling between servers at up to 100 sites and 1,000 users with uniform dialing centralized voicemail, shared auto attendant, a global directory, and more across all networked locations.
For a great selection of new and used telephone equipment from top brands including Allworx, visit us online at Startechtel.com or give us a call at 1-800-564-8045. You may also connect with us on Facebook, Google+, Twitter, and Pinterest.
Summary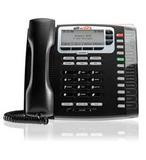 Author Rating





Brand Name
Product Name
Allworx 9212L Backlit Phone
Price
Product Availability
Tags: allworx connect series, allworx phone system, allworx phone systems, allworx phones, business phone systems, business phones, voip phone system