For All Your Phone System Needs
How To Set The Background Music On The Vodavi Starplus STS SP-3515-71 Phone
Want to learn how to set the background music on your Vodavi Starpls STS SP-3515 phone? Let us help you! Follow these simple steps and your background music will be set in no time.
To activate the background music on your phone, dial 632 or, if your phone has it, press the preprogrammed background music (BGM) flexible button, the press 1. You also have the option of using the Soft Key's BGM option as a toggle. You should then hear a confirmation tone and the background music will play. Use the volume bar to adjust the volume level to your liking. Your display screen should resemble this:

To deactivate the background music, dial 632 or press the BGM flexible button, and then press 0. Or you may use the Soft Key's BGM option as a toggle again. The confirmation tone will sound and the music will cease.
It's as simple as that. If you have any questions regarding these steps, please feel free to contact us at 1-800-564-8045 or visit us online. You can subscribe to our YouTube channel to stay up-to-date with our tutorial videos. Connect with us on Facebook, Google+, Twitter, and Pinterest, too.
Summary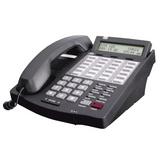 Author Rating





Brand Name
Product Name
Vodavi Starplus STS SP-3515-71
Price
Product Availability
Tags: How To Set The Background Music On The Vodavi Starplus STS SP-3515-71 Phone, Vodavi, vodavi phone, vodavi phone manual, vodavi phone system, vodavi starplus, vodavi starplus sts, vodavi starplus sts manual