For All Your Phone System Needs
Nokia To Acquire Alcatel-Lucent Sooner Than Later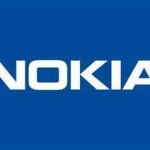 It seems a telecom merger is in the works.
Nokia has decided to buy Alcatel-Lucent
for the operational and financial benefits that would ensue. Originally, Nokia had proposed an offer for Alcatel-Lucent's wireless business, but it was met with rejection. After some time, Nokia decided to acquire the entire company.
Now, thanks to the U.S. Department of Justice granting early termination of the U.S. antitrust waiting period, Nokia is able to move forth with the merger. While other approval is still necessary for the $16.6 billion all-stock deal to close, it is projected that the deal will be finalized in the first half of 2016.
But what is Nokia looking to gain from Alcatel-Lucent? There are considerable benefits.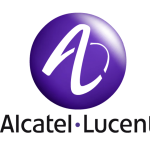 Alcatel-Lucent is a heavy hitter in the US wireless equipment market, which would give Nokia a strong US base to build upon. Also, thanks to Alcatel-Lucent's close ties to major carriers like Verizon and AT&T, Nokia is able to take over and leverage these ties. Nokia will also obtain Alcatel-Lucent's small cells technology, which helps reduce expenses, along with an extensive networking product line, research, and development for future endeavors. The buzz surrounding these technologies and products means more exposure for the company looking to grow and expand.
The logistics of this deal seem to work in favor of most everyone involved. Since it is an all-share deal, there will be no cash payout to the shareholders. For Nokia, this will not be too much to take on, and could potentially improve their credit score rating. Once the deal is finalized, Alcatel-Lucent shareholders are granted 33.5% ownership, while Nokia shareholders take the remaining 66.5% ownership of the new combined entity. Because of the simplicity of the deal, most find it appealing, leading us to believe that this merger will end up a success.
What are your thoughts on the Nokia and Alcatel-Lucent merger? Do you think the deal will close or might this acquisition run into problems? Share your thoughts with us on Facebook, Google+, Twitter, or Pinterest.
Shop our stock online at Startechtel.com for the best new and refurbished business phone systems and equipment. Give us a call with any questions, or to order over the phone 1-800-564-8045.
Summary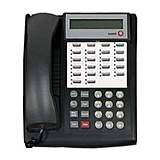 Author Rating





Brand Name
Product Name
Partner Eurostyle 18D Phone
Price
Product Availability
Tags: alcatel lucent phone, lucent merger, lucent partner 18d phone, lucent partner phone system, lucent phone system, lucent phones, Partner Eurostyle 18D