For All Your Phone System Needs
Mitel Withdraws Bid For ShoreTel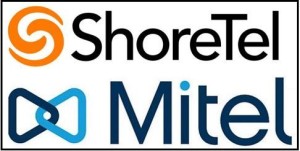 Earlier this year, we discussed
Mitel's acquisition
of Aastra. That merger proved beneficial for
Mitel
as they continue to thrive. With this added confidence and a strong drive, Mitel went after another big brand.
Mitel was gunning to acquire ShoreTel, sadly, to no avail. After the initial bid was rejected, Mitel revised its offer and came back with an increased bid valuing ShoreTel at about $574 million. The proposal was supposed to be open until November 20, 2014. But because ShoreTel persistently put off any talks of the transaction, Mitel decided to rescind their bid prematurely.
As it stands in the Unified Communications market, Cisco ranks number one, with Avaya, ShoreTel, and Mitel following respectively. Had ShoreTel accepted the offer, Mitel/ShoreTel would have surpassed Avaya, taking the number two spot and bumping Avaya to third.
While this is good news for Avaya, it is also exactly what ShoreTel wanted. They were clearly not interested in the offer. Customers and shareholders can rest easier at night knowing the deal has been terminated, and for now, no mergers will be happening.
Were you for or against this merger? Were you interested to see how it would impact the telecom world? Share your thoughts and ideas with us. Connect with us on Facebook, Google+, Twitter, and you can now find us on Pinterest!
Startechtel.com offers quality products and service. Find top brands for unified communications, like Cisco, Avaya, ShoreTel and Mitel, when you browse our inventory online at StarTechTel.com. You can also reach us directly at 1-800-564-8045. Our offices are open Monday-Friday 7:00am-5:00pm.
Summary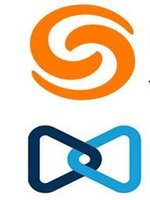 Article Name
Mitel Withdraws Bid For ShoreTel
Description
In the latest telecom news is Mitel's attempt to climb the rank ladder. Mitel proposed an initial bid to acquire ShoreTel, but it was rejected. After revisions and an increase, Mitel offered a second bid. ShoreTel had a deadline to answer, but Mitel rescinded the offer early. To learn more about this failed deal, check out our blog.
Tags: mitel phone systems, mitel phones, mitel shoretel aquisition, shoretel phone systems, shoretel phones, telecom news, telecommunication headlines