For All Your Phone System Needs
Mitel – Aastra Merger / Twice as Good
Two lucrative business communications companies join forces to provide customers with the best in IP and unified communications.

Mitel acquired Aastra in a merger that was finalized on Friday, January 31, 2014. With both companies focused on a wide range of business communications yet strengths in different areas, this merger should prove profitable for those involved.
Aastra has been known for its comprehensive line featuring excellent communication platforms, applications, mobility solutions with an array of office phones. Providing affordable and attractive business phones, whether digital, IP or Microsoft Lync phones, Aastra does not disappoint with exceptional features and functional design.
Offering great IP and digital phones as is, Mitel has now expanded its products and services. Simplistic and user-friendly design combined with a plethora of features addressing different functions make Mitel a coveted manufacturer.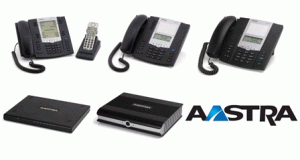 As this merger is fairly new, it will be interesting to see how this all pans out. With two great companies with grand reputations and excellent products and services to back that up, we can only hope for the best.
Mitel and Aastra are among our best sellers at Startechtel.com. You can find both new and refurbished Mitel and Aastra products online, or you can give us a call at 1-800-564-8045 and we can process your order or answer your questions over the phone.
Tags: aastra phone systems, aastra phones, mitel phone sets, mitel phone systems, mitel phones