For All Your Phone System Needs
Nortel Networks Phone Manual: How To Make A 3-Way Call On The Nortel T7316 Phone
A 3-way call is an easy and effective way to collaborate with colleagues without having to meet face-to-face. If you own a Nortel T7316 phone, follow these steps to make a 3-way call.
After you have successfully put the first call on hold, you may make or answer the second call. You can make a second call by using the Line 2 Key.
When the second call is connected and you are on the line, press FEATURE 3. Next, press the line or intercom key of the first held call. All three parties are now connected.
To end the call, press the RELEASE button.
And that's it! We are always adding new video tutorials so be sure to subscribe to our YouTube channel. You may also connect with us on Facebook, Google+, Twitter, and Pinterest for updates.
For an excellent selection of business phone systems and equipment, you may visit us online or call 1-800-564-8045.
Summary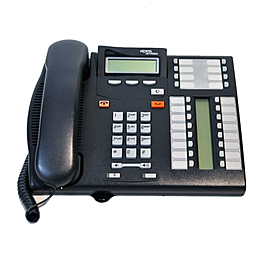 Author Rating





Brand Name
Product Name
Price
Product Availability
Tags: 3 Way Call On Nortel T7316, make a 3 way call, Nortel Networks Phone Manual, nortel phones, nortel phones tutorial videos, Nortel T-series, nortel t7316 manual, nortel t7316 phone, nortel t7316 phone manual, Nortel t7316 programming, Nortel Training Video, nortel tutorial videos, three Way Call On Nortel T7316