For All Your Phone System Needs
Nortel Networks Phone Manual: How To Use Internal Call Forwarding On The Nortel T7316 Phone
Call forwarding is beneficial when you know you will be away from your desk or out of the office. It enables your callers to get the assistance they need when you are unavailable.
If you own a Nortel T7316 phone, we will guide you through the steps to set internal call forwarding on your phone.
Begin by pressing FEATURE 4 while the handset is still in the cradle. Next, enter the extension number to which you want your calls forwarded. Once activated, your display will show "FORWARD>" followed by the extension number or the name associated with it.
To cancel Call Forward, press FEATURE # 4 while the handset is in the cradle.
And that's it! We are always adding new video tutorials so be sure to subscribe to our YouTube channel. You may also connect with us on Facebook, Google+, Twitter, and Pinterest for updates.
For an excellent selection of business phone systems and equipment, you may visit us online or call 1-800-564-8045.
Summary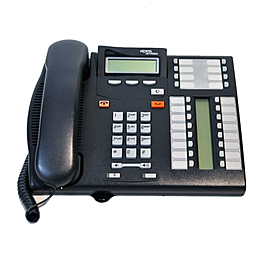 Author Rating





Brand Name
Product Name
Price
Product Availability
Tags: Call Forwarding, Call Forwarding On The Nortel T7316 Phone, How To Use Internal Call Forwarding On The Nortel T7316 Phone, Norstar Programming, nortel change extension number, Nortel Networks Phone Manual, nortel phone programming, nortel phones, nortel t-series phones, Nortel T7316