For All Your Phone System Needs
How To Activate The Automatic Busy Redial Feature On The Toshiba DKT-2020-SD Phone
Suppose you need to reach someone, but when you call, the line is busy. Rather than actively dialing the number and calling back, you can set the Automatic Busy Redial feature on the Toshiba DKT-2020-SD phone. This feature allows your system to automatically redial the number at regular intervals until the destination is no longer busy. The feature is not attempted while your station is busy, but it continues to time-out. The system inserts a pause (P) on your LCD before redialing the number.
Follow along to learn how to activate and use this feature on your Toshiba DKT-2020-SD phone.
Please note that this feature may not be available on some telephones on your system. Please see your System Administrator for more information.
Your Toshiba phone has 20 flexible buttons which can be programmed to store features such as the Automatic Busy Redial feature. To program a flexible button, dial #9876 to enter User Programming Mode, then press HOLD. Press the flexible button you wish to program and the LED will flash. Next, dial 150 for the Automatic Busy Redial – On feature, then press the same flexible button. The flashing will stop and your display will read "DATA PROGRAMMED".
To activate Automatic Busy Redial when you reach a busy number, press your programmed Auto Busy Redial button, or press Cnf/Trn then dial #441. The LED will flash red and you will hear a confirmation tone. You may then hang up or press SPKR.
Depending on your system programming, the system redials up to 5-20 times, every 30-180 seconds.
Once the number dialed is available, your phone will receive a ring tone and the SPKR LEDs flash green. You may lift the handset or press SPKR and wait for the party to answer.
After a connection is made, if you do not pick up the handset or press SPKR within the recall timeout (which ranges from 5-60 seconds), you will hear a muted ring for another 30 seconds, and then the call disconnects.
To cancel Automatic Busy Redial, press the programmed Auto Busy Redial button, or press an extension button then dial #442.
And that is how you use the Auto Busy Redial feature on your Toshiba phone. We are always adding new video tutorials so be sure to subscribe to our YouTube channel. You may also connect with us on Facebook, Google+, Twitter, and Pinterest for updates.
For an excellent selection of business phone systems and equipment, you may visit us online or call 1-800-564-8045.
Summary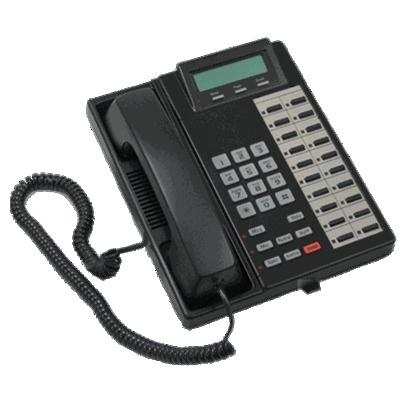 Author Rating





Brand Name
Product Name
DKT-2020SD Speaker Display Phone
Price
Product Availability
Tags: Automatic busy redial function, Automatice redial function feature on the Toshiba DKT-2020-SD, How to activate redial function feature on the Toshiba DKT-2020-SD, toshiba dkt series, toshiba dkt-2020-sd, toshiba dkt-2020-sd features, toshiba dkt-2020-sd phone tutorial, toshiba dkt-2020-sd tutorial, Toshiba Phones