For All Your Phone System Needs
How To Split, Join, And Drop A Conference Call On The Toshiba DKT-2020-SD Phone
Learning how to make a conference call on the Toshiba DKT-2020-SD phone is one thing, but do you know how to split, join, or drop a conference call? Learn how by following our simple steps.
To access these functions, you must be a Conference Master. This simply means you must be the person who initiates the conference call.
The Split feature allows you and another party to leave the conference for a private conversation when you are the Conference Master in a conference call between two or more parties. To use this feature, you must assign the Split feature to one of your flexible buttons.
If your phone does not have a preprogrammed Split button, you can program a flexible button by first dialing #9876 to enter User Programming Mode. Next, press HOLD and then press the flexible button which you would like to program or change. Enter the code 860 to apply the Split feature to that button, and then press the same flexible button to save the setting. Your display will read "DATA PROGRAMMED".
To split from a conference call, while on the call, press your SPLIT feature button. The display screen will show the first conference member. You may scroll through the list of conference party members by pressing the NEXT softkey. Once you find the extension that you wish to split, press the number that is shown to the left of that extension number.
You may return both yourself and the other party to the conference by pressing JOIN.
The Drop feature allows you to drop, or disconnect, the member you are connected to. To drop the split party from the conference, press the DROP soft key. The party that you were talking to privately will be disconnected and you will rejoin the conference.
If you are in a three-way conference and split with one of the parties, the third party will be "on hold" until you return to the conference.
And that is how you use the split, join, and drop features while on a conference call on your Toshiba phone. We are always adding new video tutorials so be sure to subscribe to our YouTube channel. You may also connect with us on Facebook, Google+, Twitter, and Pinterest for updates.
For an excellent selection of business phone systems and equipment, you may visit us online or call 1-800-564-8045.
Summary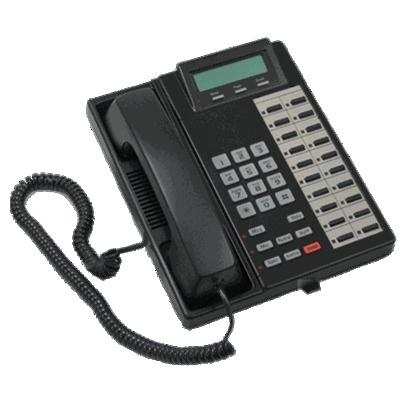 Author Rating





Brand Name
Product Name
DKT-2020SD Speaker Display Phone
Price
Product Availability
Tags: Conference call function on the Toshiba DKT-2020-SD, Split join and drop a conference call on the Toshiba DKT-2020SD, toshiba dkt series, toshiba dkt-2020-sd, toshiba dkt-2020-sd features, toshiba dkt-2020-sd phone tutorial, toshiba dkt-2020-sd tutorial, Toshiba Phones