For All Your Phone System Needs
How To Answer & Erase Messages On The NEC DTP 16D-1 Phone
Whether you're busy doing fieldwork, on vacation, or simply away from your desk, you might miss a call or two. Luckily, with most phones, you are able to leave a message. Upon your return, you may answer and erase messages accordingly. If you use the NEC DTP 16D-1 phone, follow these steps to check, answer, and erase your messages.
When you have messages, the Message (MSG) button LED will turn on. To display your messages, press the MSG button when your station is idle. Press MSG again to display additional messages in the order that they were received.
To respond to a message, press SPEAKER while the desire message is displayed. Then press MSG and the station which left the message is automatically redialed. The message is then erased, noting that it has been answered.
Please note that if the station that left the message is busy, Callback or Message may be set. If the station that left the message does not answer, Message may be set, notifying the originating party that a message return was attempted.
To erase a message without returning the call, press MSG to display the desired message. Dial # while the message is displayed. The message will then be erased.
And that is how you check, answer, and erase messages on your NEC phone. Check out this and other video tutorials on our YouTube channel. You may also connect with us on Facebook, Google+, Twitter, LinkedIn, and Pinterest for updates.
For an excellent selection of business phone systems and equipment, you may visit us online or call 1-800-564-8045.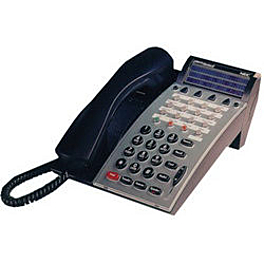 Author Rating





Aggregate Rating
no rating
based on
0
votes
Brand Name
Product Name
Price
Product Availability
Tags: How to Answer & Erase Messages, Messages, NEC DTP 16D-1 Phone, nec phones, training video, video tutorial