For All Your Phone System Needs
How To Make A Conference Call On The Avaya 18D Euro Style Phone
The Avaya 18D Euro Style phone allows you to conference up to four parties (up to two outside connections and up to two inside connections) on a call. Follow these steps to learn how to make a conference call on your Avaya phone.
Begin by connecting to the first party by either dialing the party's number or answering a call. While on the active call, press CONF (Conference). Next, press an idle intercom or line button. Dial the next party's number, and then press CONF again. All parties are now connected.
You may repeat these steps to add additional parties. To remove the last-added outside party from the conference, dial FEATURE 06.
And that's how you make a conference call on the Avaya phone. Check out this and other video tutorials on our YouTube channel. You may also connect with us on Facebook, Google+, Twitter, LinkedIn, and Pinterest for updates.
For an excellent selection of business phone systems and equipment, you may visit us online or call 1-800-564-8045.
Summary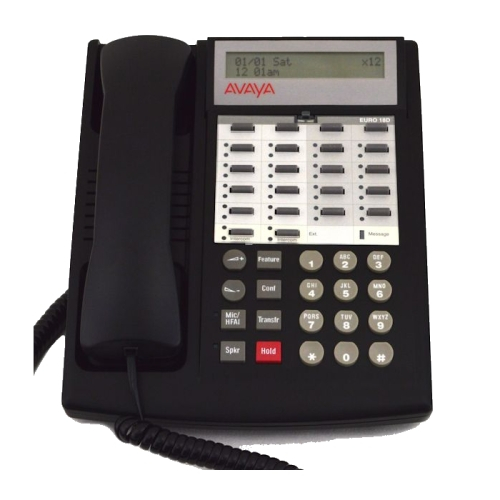 Author Rating





Brand Name
Product Name
Price
Product Availability
Tags: Avaya 18D Euro Style, Avaya phones, business phones, Conference Calls, Create Conference Calls, training videos, video tutorial