For All Your Phone System Needs
Programming System Speed Dials On The Executone IDS M18 Phone
Speed Dial provides an easy way to access and dial phone numbers that are often used. Rather than having to dial the entire number, you can use a speed dial code instead. With the
Executone IDS M18 phone
, System Speed Dial bin numbers can be up to 3 digits.
With the Executone IDS M18 phone, the system is capable of storing up to 200 System Speed Dial numbers (certain system configurations can store up to 999 numbers) with a maximum of 11 digits for each number.
These System Speed Dial numbers must be programmed from an Operator's extension. Any telephone number which is frequently dialed by extension users in the system can be programmed by the Operator to provide System Speed Dial as a time saving feature.
In addition, System Speed Dial numbers are not subject to a station's toll restriction (see note). Therefore, dialing System Speed Dial numbers cannot be prevented by using any of the Forced Account Code features.
Note: In certain system configurations there is a system option which determines whether or not System Speed Dial numbers are subject to a station's toll restriction.
Program System Speed Dial Numbers At The Operator Station
Without lifting the handset, press the PROG key or the prog soft key at the Operator station. The PROG key LED lights.
Note: On the TAPI-16 and Agent Terminal, the prog soft key does not have an associated LED.
Press * plus the desired 3-digit bin number (for example, dial 014 for bin 14).
Dial the desired telephone number (pauses count as one digit). To enter a pause between digits, press *1. Automatic pauses which wait for dial tone are set by pressing *4.
Press PROG key. Programming ends. Repeat for as many bins as desired.
And that is how you program System Speed Dials for your Executone phone system. For further information, please see your System Administrator.
Visit Startechtel.com to browse our affordable collection of new and refurbished business phones and systems, including quality products from Executone and other top manufacturers. Need help finding a specific product or have a question for our team? Call 800-564-8045 today!
You may also connect with us on Facebook, Google+, Twitter, LinkedIn, and Pinterest.
Summary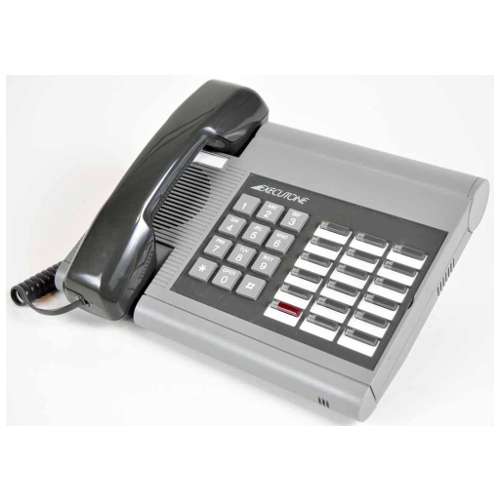 Author Rating





Brand Name
Product Name
Price
Product Availability
Tags: Executone, Executone IDS M18 Phone, Executone IDS M18 Phone Programming, IDS Telephone Systems, Speed Dials