For All Your Phone System Needs
How To Place A Conference Call On The Executone IDS M18 Phone
Conference calls allow colleagues to collaborate over the phone, saving time and money on travel costs. Follow along as we break down the steps to make a conference call on the Executone IDS M18 phone.
Please note that on SIP phones, conference calls are limited to three parties.
While on the first call, press the CNF (Conference) button and the call will be placed on hold.
To add another party, place an intercom or outside call, and then press the flashing CNF button to place the call on hold. You may repeat these steps to place a third party on hold.
Lastly, press the flashing CNF button to join all of the calls together in the conference.
And that is how you place a conference call on your Executone phone. Check out this and other video tutorials on our YouTube channel. You may also connect with us on Facebook, Google+, Twitter, LinkedIn, and Pinterest for updates.
For an excellent selection of business phone systems and equipment, you may visit us online or call 1-800-564-8045.
Summary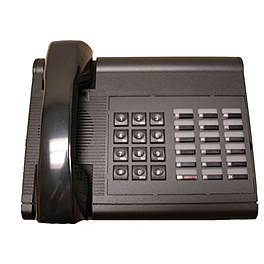 Author Rating





Brand Name
Product Name
Price
Product Availability
Tags: business phones, Conference Calls, Create Conference Calls, Executone IDS M18 Phone, Executone phones, training videos, video tutorial