For All Your Phone System Needs
Accessing Voicemail On the Intertel Axxess 550.8520 Phone
Your voice mailbox enables you to receive important messages when you are away from your desk or cannot answer calls for whatever reason. With the
Intertel Axxess 550.8520 phone
, accessing your mailbox and retrieving messages is made easy.
When you access your mailbox, the system may play one of the following messages:
Mailbox Almost Full or Full: If your mailbox is full, no new messages can be retrieved until you delete waiting or saved messages.
Message Count: The system tells you how many messages are waiting to be heard, if any, and how many are priority messages.
Remote Messaging: The system will indicate whether primary or alternate Remote Messaging is selected when the Remote Messaging feature is enabled. It will also alert you if a programming error has been detected and/or if it encountered busy system resources when attempting to place a Remote Messaging Call.
To access your mailbox:
Dial the voice mail extension number (you hear the main menu).
During or after the greeting, press * to identify yourself as a subscriber.
Enter your mailbox number and your personal password (if programmed). Then press #.
Note: If you do not have a password, just press #. Setting a password prevents unauthorized access to your mailbox.
Tip: Generally speaking, pressing # during any voice mail operation will advance you to the next step. For example, when leaving a voice mail message for another voice mail user, you can press # to skip the person's introductory message and proceed directly to the recording phase. Similarly, while listening to messages, you can press # to skip the system-generated voice prompts and proceed directly to the playback phase. You can also press * to cancel or return to the previous menu at any menu level.
And that is how you access your voice mailbox on the Intertel Axxess 550.8520 phone. If you have further questions, please see your System Administrator.
Visit Startechtel.com to find great prices on a vast selection of new and refurbished business phones and equipment from top manufacturers including Intertel. For pricing and availability of specific products, or questions regarding our stock, please call 800-564-8045. You may also connect with us on Facebook, Google+, Twitter, LinkedIn, and Pinterest.
Summary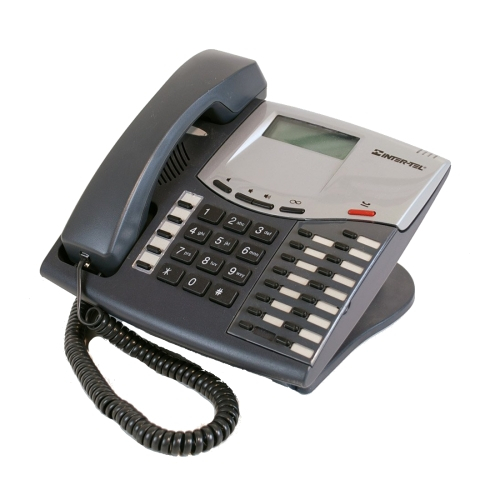 Author Rating





Brand Name
Product Name
Axxess 550.8520 Display Phone
Price
Product Availability
Tags: Access your voice mailbox, Features, Follow these steps, How to, Intertel Axxess 550.8520 Phone