For All Your Phone System Needs
Key Features Of The Inter-Tel Axxess 550.4400 Phone
With 12 programmable keys and a 2 x 16 line LCD display, the
Inter-Tel Axxess 550.4400 Speaker
phone is great for small to medium sized businesses. Available in Charcoal, the sleek design will compliment any office décor.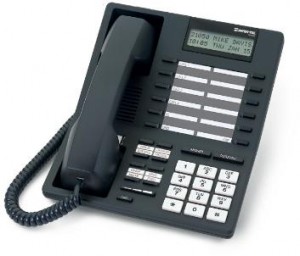 The Inter-Tel Axxess 550.4400 phone offers a variety of convenient features to make your life easier while boosting productivity within your business. The two-way speakerphone capabilities allow workers to multitask while on the phone without a pesky headset attached. Everyone has varying hearing sensitivity, and it can decrease with age. Ringer and handset volume control enable you to adjust the volume based on your specific needs. The handset is also hearing-aid compatible, allowing accommodation for a wider population.
The keys on this phone add to its appeal. With 10 labeled feature keys, you can easily identify functions decreasing confusion. There are also 12 programmable keys, which are reserved for your personal preference. Program functions that are most used in your business, essentially creating a shortcut for that command.  The Inter-Tel Axxess 550.4400 is very user-friendly; its simplicity will permit a smoother transition from an old system to this phone.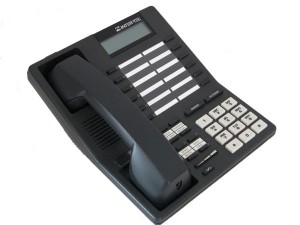 The LCD display provides information about incoming calls, menu options directories and more. See which numbers you dialed to prevent dialing an incorrect phone number. The base of the phone is reversible to enable wall mounting adding to its versatility.
A straightforward design with practical features makes the Inter-Tel Axxess 550.4400 speaker display phone an affordable candidate for an office phone. To learn more about this phone or similar business phones, visit StartechTel.com or call us toll-free at 1-800-564-8045.
Tags: Intertel Axxess 550.4400 Phones, Intertel Axxess Phones, Intertel Phones