For All Your Phone System Needs
Inter-Tel Phone Manual: How To Change The Ringtone On The Inter-Tel 550.4400
By changing the ringtone on your phone, you will be able to easily identify your calls. This can be especially helpful in larger offices.
Do you have an Inter-Tel 550.4400 phone? Let us take you through the steps on how to change your ringtone on your phone.
First, while the handset is in the cradle, dial 3 9 8. To choose no ringing, press 0. To scroll to your desired ringtone, use the High and Low ends of the volume key. You may also dial a number from 1-9 to select a specific ringtone.
When you hear the tone you want, you can either press #, press the SPKR (Speaker) key, or lift and replace the handset.
And now you know how to change the ringtone on your Inter-Tel 550.4400 phone. We are always posting new video tutorials so be sure to subscribe to our YouTube channel. You may also connect with us on Facebook, Google+, Twitter, and Pinterest for updates.
For an excellent selection of business phone systems and equipment, you may visit us online or call 1-800-564-8045.
Summary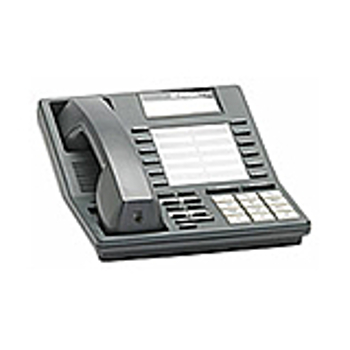 Author Rating





Brand Name
Product Name
Price
Product Availability
Tags: How To Change The Ringtone On The Inter-Tel 550-4400, Inter-Tel 550.4400 phone, Inter-Tel 550.4400 phone programming, inter-tel phone, Inter-tel phone programming, Intertel Axxess 550.4400 Speaker Display Phone, programming Inter-Tel 550-4400 phone