For All Your Phone System Needs
Inter-Tel Phone Manual: How To Change The Language On The Inter-Tel Axxess Phone
Did you know that you can change the language on your Inter-Tel Axxess phone? In order to do so, the multilingual feature must be enabled in Premium features. These phones offer English and Japanese language options. However, if Japanese language prompts are not yet installed and the user tries to access them, the English prompts will show instead. You should note that only digital keysets can be used to view Japanese prompts because analog keysets don't support Japanese displays.
To learn how change the language on your InterTel Axxess phone, follow along as we break down the steps.
First, the station user must enter the Change Language feature code (301) while the phone is idle. For keyset phones, dial 301 to change between English and Japanese. The display will change to the current language. Please note that a keyset user may assign the Change Language feature code to any user-programmable key.
For Single-Line Set phones, lift the handset and dial 301. To verify the current language, you can call and AXXESSORY Talk application that does not override the device language.
Please remember that changing a keyset's language automatically changes its display. For example, if a station changes from English to Japanese while in do-not-disturb mode with message 02, the display would change from English message 02 to Japanese message 02.
And that is how you change the language on your InterTel Axxess phone. We are always adding new video tutorials so be sure to subscribe to our YouTube channel. You may also connect with us on Facebook, Google+, Twitter, and Pinterest for updates.
For an excellent selection of business phone systems and equipment, you may visit us online or call 1-800-564-8045.
Summary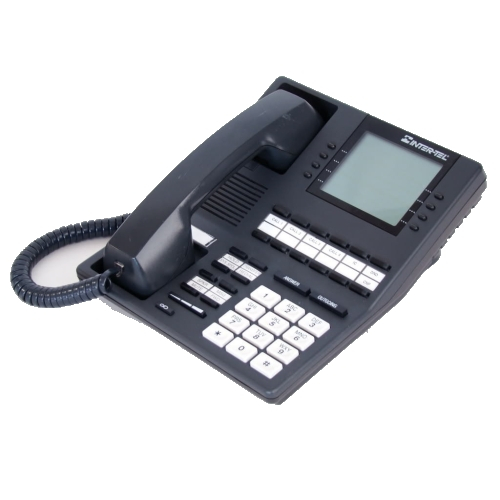 Author Rating





Brand Name
Product Name
Inter-Tel Axxess 550.4500
Price
Product Availability
Tags: change language on inter-tel axxess, How To Change The Language On The Inter-Tel Axxess Phone, inter-tel axxess 550.8520 manual, inter-tel axxess 550.8520 phone, inter-tel phone guide, Inter-Tel Phone Manual, multilingual feature