For All Your Phone System Needs
Inter-Tel Phone Manual: How To Turn Off The Ringer On The Inter-Tel 662.3600 Phone
Changing the ringer on your phone can help you determine whether or not an incoming call is for you. Turning the ringer off can help limit any disturbances within your office and may allow you to better focus on the task at hand.
Want to learn how to turn off the ringer on your Inter-Tel 662.3600 phone? We will conveniently break down the steps for you.
Start by leaving the handset in the cradle and then dial 398. You may then press any number from 1 to 9 to hear your ringtone options. To simply turn the ringer off, press 0. The last tone played will be the selected ringtone. Lastly, press # and then lift and replace the handset to complete the change.
And that is how you turn off the ringer on the Inter-Tel 662.3600 phone. You may repeat these steps as necessary to adjust your ring tone.
We are always adding new video tutorials so be sure to subscribe to our YouTube channel. You may also connect with us on Facebook, Google+, Twitter, and Pinterest for updates.
For an excellent selection of business phone systems and equipment, you may visit us online or call 1-800-564-8045.
Summary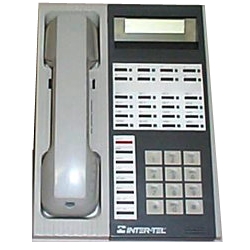 Author Rating





Brand Name
Product Name
Price
Product Availability
Tags: Inter-Tel 662.3600, Inter-Tel Phone Manual, Inter-tel phones, trainning video, turn off the ringer, video tutorial