For All Your Phone System Needs
Transferring Calls On The Cisco SPA504G IP Phone
The
Cisco SPA504G IP phone
is a part of the Cisco Small Business Pro Series, which is a line of business phones that provide versatile and convenient features, making them ideal for various environments. The Cisco SPA504G IP phone is not only cost-effective, but it also offers a rich user experience with wideband audio, application support, and encryption.
Follow along as we guide you through the steps to transfer calls on your Cisco phone.
You can perform two types of transfers with the Cisco SPA504G IP phone:
Attended – Call the person to whom you are transferring the call and speak to them before transferring the call.
Blind – Transfer the cal without speaking to the other party to whom you are transferring the call.
Attended Transfer
To perform an attended transfer:
1. During an active call, press xfer. The call is placed on hold and a new line is opened to dial the number.
2. Either:
Enter the number to which you want to transfer the call, then press dial or wait a few seconds.
Press dir and either choose a number from the personal directory or (if configured) select the Corporate Directory, then press dial.Note: If you hang up before the second call rings, the transfer fails and the first call is disconnected. If you misdial, use the delChar, clear, or cancel key to make your changes before the call is transferred.
3. Press xfer after the phone begins to ring, or at any time after the phone is answered.
Unattended (Blind) Transfer
To perform an unattended transfer:
1. During an active call, press the bXfer softkey
2. Enter the number to where you want to transfer the call. The call is transferred with no further action required on your part.
Transferring a Held Call to an Active Call
If you have one call on hold and one active call, you can transfer one of the calls to the other call, connecting the two callers. This is different from a conference call, because you no longer remain part of the call after the transfer.
With one active call and one or more calls on hold, press the xferLx softkey.
If you only have one call on hold, the call is transferred to the active party and you are disconnected.
If you have more than one call on hold, choose the held call you want to transfer by pressing the line button of the call on hold.
And that is how you transfer calls on the Cisco SPA504G IP phone. Please see your System Administrator for more information.
For a grand selection of new and refurbished business phones and systems from leading manufacturers including Cisco, please visit Startechtel.com. If you have questions regarding stock or pricing, please call 800-564-8045. You may also connect with us on Facebook, Google+, Twitter, LinkedIn, and Pinterest.
Summary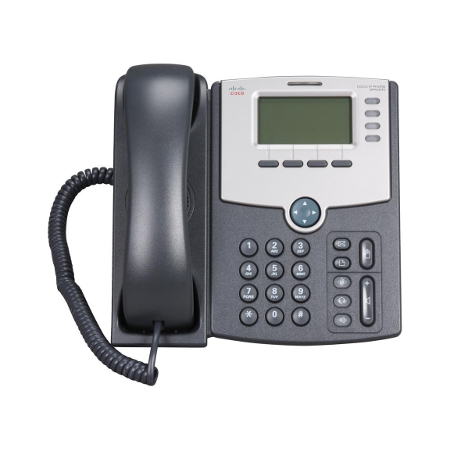 Author Rating





Brand Name
Product Name
Price
Product Availability
Tags: business phones, Cisco SPA504G IP Phone, Feature, Follow these steps, Transfer Calls