For All Your Phone System Needs
Answering Calls On The Nortel M7310 Phone
For a top quality, sturdy and reliable business phone, look no further than the Nortel M7310 phone. Designed for office environments with more extensive calling and call handling requirements, the Nortel M7310 phone is ideal for users who frequently call the same customers, clients, or suppliers.
Aside from its smart design and convenient features, it's also easy to use. Follow these steps to learn how to answer calls on the Nortel M7310 phone.
While you still have a call appearance button available on your Nortel phone, you can receive incoming calls. The button icon on the call appearance will show a flashing ▲ icon.
To answer a call when idle:
1. If your phone is idle or you only have parked or held calls, you can answer calls in a number of ways:
• Pick up the handset.
• To answer handsfree, press the call appearance button or the Handsfree button.
2. The button icon changes to a steady icon to show it is the call to which you are connected.
To answer another call:
If you already have a call in progress, you can still answer another call. Pressing the alerting call appearance button will automatically put the current call on hold and answer the waiting call.
Switching between calls:
You can switch between calls by pressing the call appearance button of the call to which you want to talk. The button icons will show which call you are currently talking to.
• A slow flashing ▲ icon indicates a call waiting to be answered.
• A steady icon ▲ indicates the currently connected call.
• A fast flashing ▲ icon indicates a held call.
Divert A Call To Voicemail
You can redirect a call to voicemail without answering the call. This only applies for call to you, not calls to a group of which you are a member.
1. Press the To VM soft key or if your phone is idle press the Release button. The call is redirected to voicemail.
Ignore An Incoming Call
You can quiet the ringer of a currently alerting call. The call will continue alerting visually but with no audible ring. You can assign one of your phones programmable buttons as a Ringer Off button to turn the ringer on or off for all calls.
1. Press the Ignore soft key.
2. The call will continue alerting but with no audible ring.
Answering A Page Call
You can be paged if you have no call in progress or only held and or parked calls. After a single tone, the page is heard through the phone's speaker. If you are currently on a call or set to do not disturb your phone is not paged.
To answer the page call, press the Answer soft key. The page call is turned into a normal call between just you and the pager.
And that is how you answer calls on the Nortel M7310 phone. Please see your System Administrator for more information.
To find a great selection of new and refurbished Nortel phone systems and much more, visit Startechtel.com. Browse our stock online or call 800-564-8045 to speak with us directly. You may also connect with us on Facebook, Google+, Twitter, LinkedIn, and Pinterest.
Summary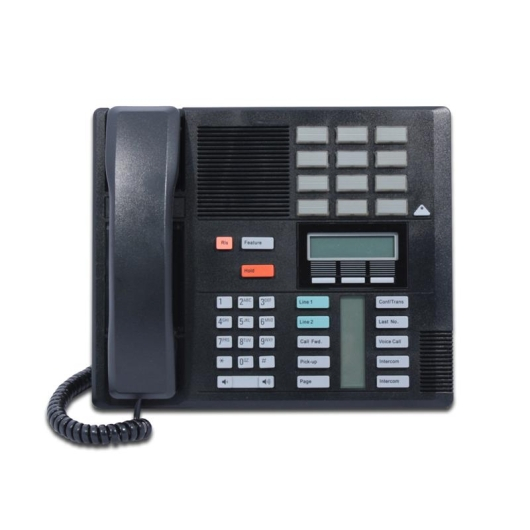 Author Rating





Brand Name
Product Name
Price
Product Availability
Tags: Answering Calls, Features & Functions, How to, nortel m7310 phone