For All Your Phone System Needs
Speed Call Keys On The Mitel Superset 420 Phone
The
Mitel Superset 420 phone
offers a wide variety of excellent calling features, such as Speed Call. The Speed Call feature enables easier and more efficient calling, leading to increased productivity among workers.
Telephone numbers that you dial frequently can be saved on "speed call" keys for single button access, to avoid having to dial the entire number every time. Any of the twelve Personal Keys that are not being used as "feature keys" can be programmed as speed call keys.
Save A Personal Speed Call Number
Press SUPERKEY. Press No until PERSONAL KEYS? is displayed.
Press Yes.
Press the desired Personal Key. Be sure that the selected Personal Key is not already programmed as a feature key.
Press Change. SPEED CALL? appears in the Main Display.
Press Yes. ENTER NUMBER appears in the Main Display.
Dial the number to be saved, including the outside access code and area code if necessary OR press REDIAL to enter the last number dialed.
Press Priv if you do not want the number to appear in the display when the Personal Key is pressed.
Press Save to save the entered number on that key. KEY SAVED appears in the display.
Press SUPERKEY again to exit.
You may use these instructions to changes a speed call number already programmed. An old speed call number is erased when you overwrite it with a new number.
Use A Saved Speed Call Number
Press the desired Personal Key. The programmed number is dialed.
And that is how you use the Speed Call feature on the Mitel Superset 420 phone. If you have any further questions, please see your System Administrator.
Visit Startechtel.com for a wide variety of cost-effective, top quality new and refurbished business phones and phone systems. You may also connect with us on Facebook, Twitter, LinkedIn, and Pinterest for the latest updates or call 800-564-8045 to speak with a representative.
Summary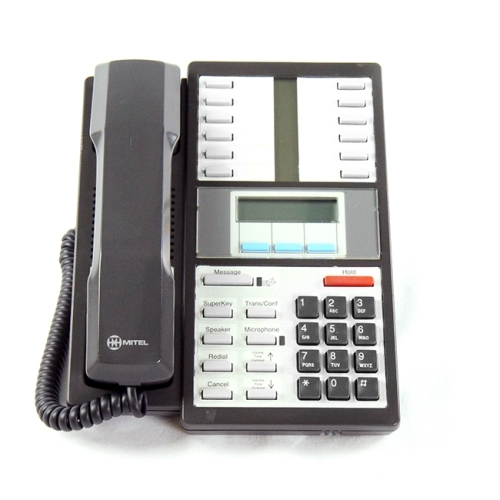 Author Rating





Brand Name
Product Name
Price
Product Availability
Tags: Follow these steps, Frequently dialed phone numbers, Mitel Superset 420 Phone, Personal speed call, Speed Call, Speed Call Keys