For All Your Phone System Needs
Pomona Chamber of Commerce Holiday Luncheon 2012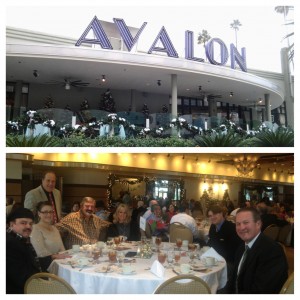 Once again, the Pomona Chamber of Commerce threw a marvelous Holiday Luncheon. The ever festive event was filled with the Christmas spirit, tasteful food, and of course networking, networking, networking! I, Stephanie Granado, had the privilege of representing
Startechtel.com
to the business community of Pomona and its surrounding areas. The event was held at The Avalon, located on the Pomona Fairplex Fairgrounds.
You may be wondering what goes on at a Holiday Networking Luncheon held by the Pomona Chamber of Commerce, If you keep reading, you will find out!
Upon arriving at The Avalon, I checked in and was pointed in the direction of the table I was joining. This year, Startechtel.com had a personal invitation from the Branch Manager of the US Bank in Pomona, Maribel Alvarez, who also holds the position of Treasurer for The Pomona Chamber of Commerce.
As soon as I approached the table, I greeted the other attendees by introducing myself and the business I represented. I was excited to speak about Startechtel.com and the products and services we offer, as well as introducing the new security surveillance web store we have launched called SecurityCamExpert.com (which was launched due to the growing demand for security surveillance equipment and installation among home-owners and business owners alike).
At these luncheons, there is always an innumerable amount of opportunities to meet and greet with other representatives of local businesses. By doing so, it helps spread the name of Startech and SecurityCamExpert and provides us with possible business opportunities. I enjoy meeting everyone at these luncheons and as a representative of Startechtel.com and SecurityCamExpert I can vouch that we would be honored to provide local businesses with our services and aim to build long-lasting relationships in and around the city of Pomona.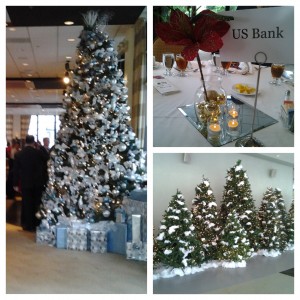 The Holiday Cheer was spread with Christmas Carols sung by the crowd and the soothing sounds of jazzy Christmas music sung by Amy Noltee. Holiday trees were raffled off with prizes such as Disneyland tickets, gift certificates to Barnes & Noble and many other stores & services. Congresswoman Grace Napolitano was present this year giving her thanks to her many supporters. Mayor Elliot Rothman was also present and our table had the opportunity to snap a photo with him during the event.
And of course- what is a luncheon without lunch? Lunch provided by The Avalon was served buffet style and consisted of juicy grilled chicken, steamed carrots, steamed asparagus, perfectly buttered mashed potatoes, baked dinner rolls and if you had room or extra calories to spare, there were delightful Christmas decorated petite mini cakes in an assortment of flavors.
Thank you to the Pomona Chamber of Commerce for hosting this year's luncheon and thank you to The Avalon for providing us with the beautifully decorated hall and delicious food. Also, thank you to Maribel Alvarez of US Bank for inviting Startechtel.com this year. I truly appreciate the great opportunity the luncheon provided for me to reach out to our local businesses. I am anticipating our next luncheon in January to be a great way to kick off the New Year with new business opportunities!
Tags: Chamber of Commerce, Community Events, Pomona, Professional Networking