For All Your Phone System Needs
Will Desk Phones Soon Bite The Dust?
While many believe the desk phone is slowing becoming obsolete, various
phone companies
continue to sell and create desk phones with growing capabilities and functions. So is it true that desk phones will soon bite the dust? Let us discuss.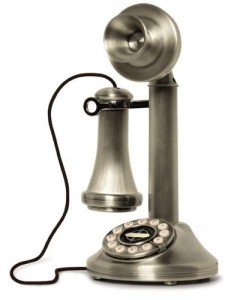 Many companies are providing workers with a company cell phone. BYOD (bring your own device), whether company or self provided, is being used in the workplace now. But are these devices enough? Yes, it's smart to stay connected, but it's important to disconnect at times as well. Using your own device or having a company provided device with you at all times may make it hard to separate your own time from work. Our society's obsession with technology is bad enough, and this may make us more dependent.
With desk phones, you can keep your work at work. When necessary, you can forward your calls to your personal or work cell phone, without giving your clients your personal number. You can also check your voicemail remotely as needed.
Over time, desk phones have matured, adding features to keep up with the technological demand of many businesses. With excellent, helpful features and a more reliable connection, desk phones seem to be holding their own in a progressive industry.
However, email, instant messages or texts have become an easier alternative these days. While this can be helpful, messages can be misconstrued or misread. Live conversations over the phone are more personable because you can pick up on different inflections which convey different feelings and messages. Or you can even see the person you are talking to with video phones, the closest thing to a face-to-face interaction without being in the same room.
There are pros and cons to both sides, but in reality, desk phones and cell phones can work together. While at work, desk phones can be easier to use, especially due to advanced features. If your work requires you to be out of the office for some time, you may forward your calls to your cell phone. And if one phone isn't working properly for whatever reason, the other can be used as back up.
While analysts may predict the death the desk phones, it seems like there may be a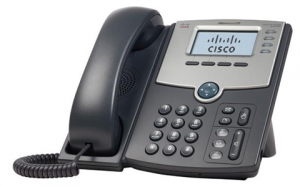 decrease in sales, but it will take a while for desk phones to completely go away.
At Startechtel, we carry a vast selection of new and refurbished business phones, desk phones, conference phones and much more. Shop our selection online today or place your order over the phone – call us toll-free at 1-800-564-8045.
Tags: business phone systems, business phones, conference phones, office phones, phone systems, refurbished business phones