For All Your Phone System Needs
Business Phones Starting At $29 – October Only!
October is finally here, which means cooler weather, pumpkin everything, and holidays just around the corner. Luckily for you, Startechtel.com has some special pricing offers for this month.
When you call in to place your order, you can get special lower rates on some of our best selling new and refurbished business phones. Prices start as low as $29!
Choose from popular Avaya, ESI, NEC, Nortel, Inter-tel and Vodavi business phones. Boasting standard operations combined with convenient features and functions, these business phones will help your office run smoothly.
Nortel M2616D (NT9K) Display Phone

For a low $29.00, you can get our refurbished Nortel M2616D display phone! With a 2 line, 24 character LCD display, compatible key expansion and 16 programmable buttons, this business phone is sure to enhance your office.
ESI 48-KEY DFP Phone
The refurbished ESI 48-Key phone is equipped to handle large call volume. With a 3 line,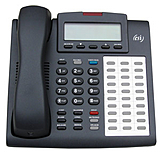 56 character LCD display and 30 programmable keys, our ESI business phone is perfect for the busy worker. And at $99.00, this business phone is a steal!
Avaya Definity 6408D+ Display Phone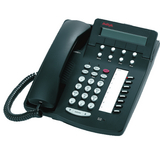 Our refurbished Avaya Definity 6408D+ display phone has all the excellent features of a new phone, but with a lower price. Cleaned and tested to perfection, this Avaya phone offers convenient functions, a 2 line, 24 character LCD display, 8 programmable feature buttons and 8 personal ring options. Suited for a small office and small budget at only $30.00, our Avaya Definity 6408D+ phone is a smart choice.
These prices only apply to phone orders so be sure to call us at 1-800-564-8045. Please mention our October pricing when ordering to ensure you receive our promotional prices. And remember, these prices are only valid from October 1-31, 2014, so act fast!
For great offers, convenience, and excellent customer service, choose Startechtel.com. We supply you with the best business phones, phone systems, and support at reasonable prices. Connect with us on Twitter, Facebook & Google+.