For All Your Phone System Needs
Choosing The Best Conference Phone
For businesses that need to interact with partners around the globe, conference calls can be vital for day to day operations. A reliable conference phone can bestow a myriad of benefits for a company.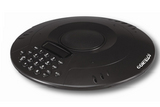 Conference phones can save time and money. Instead of travelling to meet in one place, meetings can be conducted from the convenience of each person's respective office or building. Travel costs are eliminated, and with proper planning and time management, meetings are executed by the dial of a few numbers.
Conference phones are made to accommodate however large or small your conference calls maybe. More advanced phones or supplications can even incorporate video, text or computers to enhance the conference call experience.
At Startechtel.com, we carry a wide variety of new and refurbished conference phones. With leading manufacturers, the convenient features and call capacity range greatly. Some of our top sellers include the following:
Polycom 2200-17910-001 VoiceStation 300 Conference Phone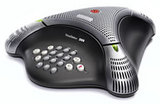 Polycom is known for their exceptional conferencing solutions, and the Polycom VoiceStation 300 conference phone does not disappoint. The audio performance is outstanding, providing great voice quality and acoustic clarity technology. Best suited for smaller conference rooms, the Polycom Voicestation 300 has a microphone range of up to 7 feet and dynamic noise reduction (up to 6 dB). Elegant design and user friendly, this conference phone is great for desktops and small offices. For more information, visit us online or give us a call.
Cisco 7936 Unified IP Conference Station (Refurbished)
The well-known Cisco Unified IP phones deliver excellent features and quality design. As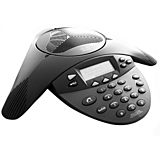 expected, the Cisco 7936 Unified IP conference station is a wonderful feature-rich, IP-based, hands free conference phone, great for small to medium sized businesses. The call quality of this conference station provides the closest thing to natural person-to-person conversation. The backlit display offers call information conveniently, while soft keys and menu navigation keys provide ease of use. Visit us online or give us a call for more information.
Nortel NTEX11BA70E6 IP 2033 Audio Conference Phone with PoE Module & 2 Extension Microphones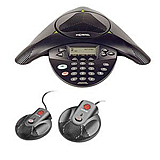 Over the years, Nortel has built a strong reputation of reliable, convenient, and advanced products. The Nortel IP 2033 Audio Conference Phone with PoE Module & 2 Extension Microphones provides a comprehensive conference system, suited for small to medium sized conference rooms, yet equipped for expansion. This conference phone offers 360 degree room coverage, along with a 3×24 backlit LCD screen and ten fixed keys with three soft label keys. These features make this conference phone easy to use and navigate. Contact us for more information.
Find the conference phone best suited for your business online at Startechtel.com. Feel free to call us with any questions or concerns you have. You can reach us at 1-800-564-8045 Monday-Friday 7:00am-5:00pm – We're happy to help.
Don't forget to connect with us on our social media sites. Find us on Facebook, Google+, Twitter, and now Pinterest!
Summary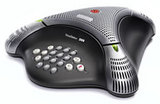 Author Rating





Brand Name
Product Name
Polycom 2200-17910-001 VoiceStation 300 Conference Phone
Price
Product Availability
Tags: best conference phone, choosing the best conference phone, cisco conference phone, conference phone, polycom conference phone, voip conference phone