For All Your Phone System Needs
WiFi Versus Cellular Networks – Which Will Prevail?
Our mobile phones went from being used as an actual telephone to make calls to a multi-functional smart phone. With this evolution came new demands for service providers. Long gone are the days of worrying about exceeding our minute or text allowance, replaced now with
data plans and overage charges
.
As phones are being used more for web browsing and streaming, service providers like Verizon and AT&T have placed more importance on incremental data plans for users. Users' increased data consumption allowed service providers to raise costs as well as create speedy mobile networks to attract more customers.
Consumers have found creative ways to combat these fees and lower data usage by choosing what devices they use for different functions based on WiFi availability. Connecting to WiFi when available helps to decrease data usage, but at the same time, can drain phone batteries searching for nearby networks. For consumers, if it's not one thing, it's another.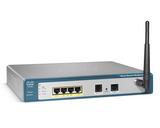 Yet technology keeps advancing, providing supplemental battery power and free WiFi in various public places. As more WiFi routers are installed, service providers have looked to pushing more data heavy devices. But will consumers buy into it?
How does the price of data plans and overage charges affect your service provider choice? How do you think WiFi accessibility will change over time and what could that mean for service providers? Share your thoughts, experiences, and predictions with us. Find and connect with us on Facebook, Google+, Twitter, and we're finally on Pinterest!
Find excellent networking equipment, business phones, phone systems and more when you visit StarTechTel.com. Browse our inventory online or speak directly with our sales representatives at 1-800-564-8045. Our offices are open from 7:00am-5:00pm Monday-Friday.
Summary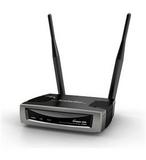 Author Rating





Brand Name
Product Name
EnGenius ECB300 Wifi Router
Price
Product Availability
Tags: network equipment, network equipment technologies, telecom news, wifi, wifi routers