For All Your Phone System Needs
Award-Winning Grandstream IP Video Phones Available on Startechtel.com
Grandstream Networks has something new to brag about. As a top contender in the IP voice and video markets, it's only natural that Grandstream receive due accolades for its innovative products.
The Grandstream GXV3240 & GXV3275 IP Video Phones
For Android were awarded the
2014 Lync Pioneer Award
. These phones the only desk phones within the Lync ecosystem to support native Lync video calling and video conferencing, without requiring an external camera. And luckily, you can find both of these phones on StarTechTel.com
Grandstream GXV3240 Multimedia IP Phone for Android™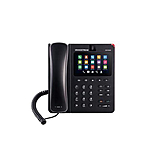 Our Grandstream GXV3240 Innovative Android OS Video Phone offers an all-in-one communications solution. Integrating video conferencing with your Android smart phone offers a well-rounded device. This phone also offers 6 lines with up to 6 SIP accounts, up to 6-way audio conference and 3-way video conference. With a smart price and exceptional features and options, it's no wonder this IP phone won the Lync Pioneer Award.
Grandstream GXV3275 IP Multimedia Phone for Android™
Our Grandstream GXV3275 Multimedia IP Phone for Android is an excellent business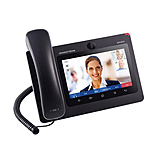 phone. Boasting a 7" (1024×600) capacitive (5 points) touch screen TFT LCD and mega pixel CMOS sensor camera with privacy shutter, you get the best in both video and audio conferencing and communication. Full integration with Microsoft Lync Mobile through your Android smart phone allows for all your necessary apps to be right at your fingertips at all times.
For more information on these spectacular IP video phones, or any of our products, please contact us at 1-800-564-8045. Our office is open Monday-Friday 7:00am-5:00pm. You can always browse our full inventory online at StarTechTel.com. Feel free to connect with us on our social networks as well – Twitter, Facebook, Google+ and Pinterest.
Summary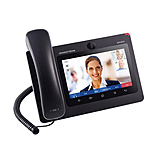 Author Rating





Brand Name
Product Name
Grandstream GXV3275 Multimedia IP Phone for Android
Price
Product Availability
Tags: grandstream business phones, grandstream gxv3240, grandstream gxv3275, grandstream networks, grandstream phones, grandstream video phones, video phones