For All Your Phone System Needs
Facebook Messenger Adds VoIP Video Calls
Facebook is known for making big announcements or rolling out new features often. This week, the big news is that
video calling
is now being offered through the Messenger app. These VoIP video calls can be made over cellular or Wi-Fi connections on iOS and Android in 18 regions, with more to come over time. The goal is to enable connections between people, no matter where they are.
This feature will be offered free of charge and joins contenders like FaceTime, Skype, and Google Hangouts. With so many different options, which will you choose?
How It Works
If you are in the regions where video calling is now available (Belgium, Canada, Croatia, Denmark, France, Greece, Ireland, Laos, Lithuania, Mexico, Nigeria, Norway, Oman, Poland, Portugal, the United Kingdom, the U.S., Uruguay), simply open the Messenger app and choose an individual chat. If this person can be called, when you open the chat you will see a video camera icon in the top right corner. Tap this to call, and when the person accepts, the video call will open with the front facing camera. You will be able to switch between front and back facing camera during the call.
Messenger will automatically adjust the video and call quality accordingly, as well as alert you if your connection weakens to the point where the call can no longer maintain connection. Messenger also allows one person to turn off their video feed to improve the other person's video quality. For example, if your friend is travelling and attempting to show you the scenery, you may turn off the camera and give your friend more bandwidth so that their picture quality is clearer.
This service is offered free of charge on Facebook's end, however, your standard data usage rates apply. These charges can be avoided if calls are made over Wi-Fi connections. Also, video calling is only available through the mobile app, and not on desktops/PCs (for now).
While it is still in its early stages, Facebook has plans of rolling out more features such as group video calling and video stabilization. They want to take their time and see how consumers respond to this new feature. Depending on the response, Facebook will move forward accordingly.
What do you think about VoIP video calling through the Facebook Messenger app? Have you tried it yet? Let us know! Find us on Facebook, Google+, Twitter, and Pinterest.
Visit Startechtel.com for a wide selection of new and refurbished business phones, phone systems, and equipment. You can also speak with us directly at 1-800-564-8045. Our office hours are Monday-Friday 7:00am-5:00pm.
Summary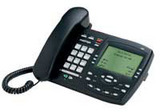 Author Rating





Brand Name
Product Name
PT-480i SIP VoIP Business Phones
Price
Product Availability
Tags: voip business phone system, voip conference phone, voip home phone, voip phone systems, voip phones, voip phones for business, voip phones for sale, voip residential phone service, what is voip phone