For All Your Phone System Needs
How To Change The Extension User Names On The Comdial DX-80 Phone
Do you know how to change the extension user name on the Comdial DX-80 phone? It's easy. We have broken down the steps for you to follow along.
First, from any phone within your system, dial FEATURE # *. Next, you will enter the admin password which is # # # # # # # #. Then, press the Show key. Using the keypad, enter 0405, followed by the extension number you wish to change. You may name any extension from 101-156. Press the Chg key. You will then use the keypad to spell out the name.
Remember how we would text before touchscreens on our smartphones, before autocorrect, and even before T9? That is how you will input the username. For example, if you want an S, press 7 four times. An E? Press 3 two times.
After you have entered the name, press Hold, then press the Speaker key to end. If you need to change another extension user name, please repeat these steps.
And now you know how to change the extension user name on your Comdial phone. If you have any questions regarding these steps, please contact us. You may visit us online or call 1-800-564-8045.
We are always posting new video tutorials so be sure to subscribe to our YouTube channel. You may also connect with us on Facebook, Google+, Twitter, and Pinterest for updates.
Summary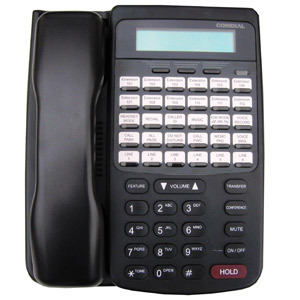 Author Rating





Brand Name
Product Name
Price
Product Availability
Tags: comdial 7260, comdial 7260 dx-80, comdial 7260 dx-80 manual, comdial 7260 dx-80 phone, comdial dx-80, comdial dx-80 phone, comdial phone manual dx-80, How To Change The Extension User Names On The Comdial DX-80 Phone