For All Your Phone System Needs
Nortel Networks Phone Manual: How To Use The Mute Feature On The Norstar T7316E Phone
When you mute a call, the caller will no longer be able to hear you, but you can still hear them. The Mute feature on your phone can be very helpful in different situations. Noisy office? On a conference call? Quickly use the mute to quietly participate and avoid distracting others with background noise.
Do you have the Norstar T7316E phone? Do you know how to use the Mute feature on your phone? Follow along as we break down the steps.
First, locate the Mute button on your phone. You should find it just below the keypad and volume buttons. It will have an image of a microphone with a backslash over it.
To activate Mute, press the Mute button. The indicator light will flash when the feature is active. To turn it off, press the Mute button again and the light will turn off.
Changing a call between handset, headset, or handsfree will automatically cancel mute and reactivate the microphone. And switching between calls will do the same.
And that is how you use the Mute feature on your Norstar T7316E phone. We are always adding new video tutorials so be sure to subscribe to our YouTube channel. You may also connect with us on Facebook, Google+, Twitter, and Pinterest for updates.
For an excellent selection of business phone systems and equipment, you may visit us online or call 1-800-564-8045.
Summary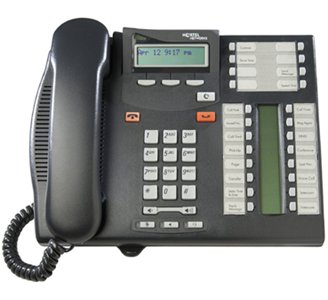 Author Rating





Brand Name
Product Name
Nortel Norstar T7316E Phone
Price
Product Availability
Tags: How To Use The Mute Feature On The Norstar T7316E Phone, how to use the mute on the norstar t7316e, mute feature, norstar t-series phones, Norstar T7316E, norstar t7316e manual, norstar t7316e trainning video, Nortel Networks Phone Manual, nortel networks phones, nortel norstar phones, Nortel Norstar video tutorial, Nortel t7316e programming