For All Your Phone System Needs
How To Use The Paging Feature On The Panasonic DBS VB-44223 Phone
Paging allows you to reach a wide audience, whether you need to address the entire office or specific departments. Learn how to use the Paging feature on the Panasonic DBS VB-44223 phone by following along as we break down the steps.
Before beginning, please note that the Paging feature requires system programming or a specific DBS configuration and may not be available to you. Please consult with your system administrator or DBS dealer for more information.
The DBS allows extensions to be organized into paging groups. When you issue a page, you specify the paging group so your announcement is only heard on the phones of the members of that group. Paging groups often include individuals whose work is related.
To issue a page, pick up the handset or press ON/OFF. Press # and the page group number, which is any number from 00 to 07. Then you may make your announcement.
If you wish to end the page, replace the handset or press ON/OFF. To avoid an abrupt "hang-up" sound, press FLASH before replacing the handset.
If you want to get an answer from someone answering the page at an extension, do not hang up. Simply wait for the paged party to answer.
With the Meet-Me Answer feature, you may answer a page from any extension. To do so, pick up the handset or press ON/OFF. Then dial 77 to speak with the paging party.
Check out this and other video tutorials on our YouTube channel. You may also connect with us on Facebook, Google+, Twitter, LinkedIn, and Pinterest for updates.
For an excellent selection of business phone systems and equipment, you may visit us online or call 1-800-564-8045.
Summary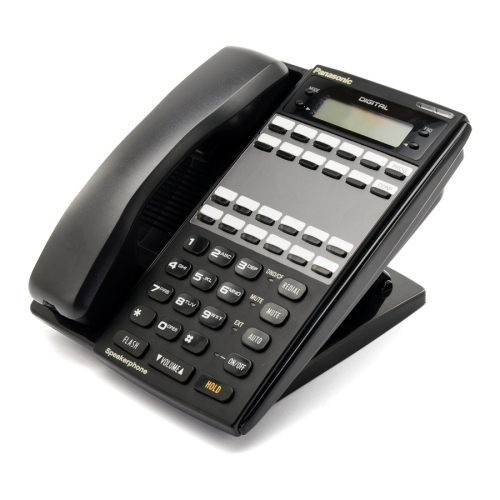 Author Rating





Brand Name
Product Name
Price
Product Availability
Tags: how to use the page feature, Paging, Panasonic DBS VB-44223 Phone, Panasonic Phones, training video, Video Tutuorial