For All Your Phone System Needs
How To Set Up Personal Speed Dial On The Avaya Merlin BIS-10 Phone
Speed dial is convenient if there are people that you contact via telephone frequently. Instead of dialing the full telephone number, you may dial a short speed dial code which will automatically dial the saved contact's phone number. On the Avaya Merlin BIS-10 Phone, personal speed dials use 2-digit codes.
To program personal speed dial codes on your Avaya phone, first slide the T/P switch to P. Next, dial # followed by a 2-digit code from 01 to 24. Then dial *21.
Now you may dial the phone number or account number. Include the entire dialing sequence, such as dial out codes. Special characters may be necessary – please refer to the table.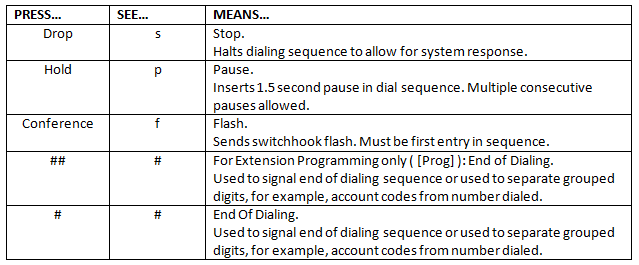 You may repeat these steps to program more speed dial codes. When you are finished, slide the T/P switch to the center.
To use the personal speed dial codes, start by pressing FEATURE followed by the appropriate 2-digit code (01-24).
And that's it! Check out this and other video tutorials on our YouTube channel. You may also connect with us on Facebook, Google+, Twitter, LinkedIn, and Pinterest for updates.
For an excellent selection of business phone systems and equipment, you may visit us online or call 1-800-564-8045.
Summary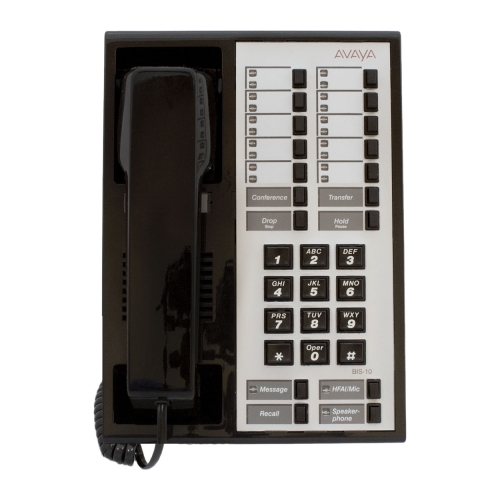 Author Rating





Brand Name
Product Name
Price
Product Availability
Tags: Avaya Merlin BIS-10 Phone, Avaya phones, business phones, Personal speed dial, Personal speed dial codes on Avaya Merlin BIS-10 Phones, training videos, video tutorial