For All Your Phone System Needs
How To Transfer A Call On The Avaya Merlin BIS-10 Phone
Transferring calls to the appropriate parties on the Avaya Merlin BIS-10 phone is simple. Follow along as we guide you through the steps to complete this task.
To begin, while on an active call, press the TRANSFER button. Next, if it is not already selected, press the ICOM (Intercom) button or SA (System Access) button. Dial the extension or phone number of your desired party. If you would like, you may announce the transfer. If not, you may press the TRANSFER button then hang up or return to the call on hold.
For a one-touch manual transfer, press the AUTO DIAL button, and then announce the call. Press the TRANSFER button, then hang up or return to the call on hold.
To complete a one-touch auto transfer, simply press the AUTO DIAL button. Please see your System Manager for the availability of this feature.
And that's it! Check out this and other video tutorials on our YouTube channel. You may also connect with us on Facebook, Google+, Twitter, LinkedIn, and Pinterest for updates.
For an excellent selection of business phone systems and equipment, you may visit us online or call 1-800-564-8045.
Summary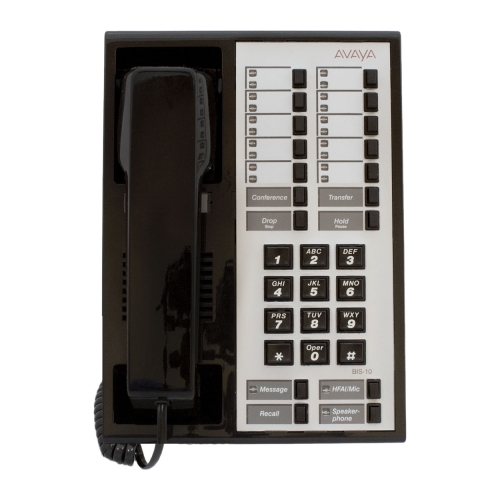 Author Rating





Brand Name
Product Name
Price
Product Availability
Tags: Avaya Merlin BIS-10 Phone, Avaya phones, business phones, training videos, Transfer Calls, Transferring calls on the Avaya Merlin BIS-10 Phone, video tutorial