For All Your Phone System Needs
Do Not Disturb On The Executone IDS M18 Phone
Installing the
Executone IDS M18 phone
in your business office is a smart choice. Not only do these business phones offer reliability and superior performance, but users will love the convenient and easy-to-use features. Of these is the Do Not Disturb (
DND
) feature.
The DND feature blocks all incoming calls and pages. The DND key does not prevent you from making calls, paging, and using all other features.
ACD agents can use the DND key to enter the ACD work state.
If an extension has Call Forward All Calls active when the DND is pressed, the Call Forward feature takes precedence. Calls will forward.
Since the extension cannot be called, a Message Waiting indicator cannot be left.
Block Pages
Press the DND key once. The DND key LED lights steadily. System paging is blocked at your extension. You may still initiate paging while in this mode.
Activate Do Not Disturb
Press the DND key a second time. The DND key LED blinks. Paging, all incoming calls (internal and outside line), and background music are blocked.
Deactivate DND
Press the DND key a third time. The DND key LED goes out. DND is deactivated.
And that is how you use the DND feature on the Executone IDS M18 phone. Please see your System Administrator for more information.
To shop our selection of new and refurbished business phones, phone systems, and more, please visit Startechtel.com or call 800-564-8045 to order. You can also connect with us on social media – Facebook, Twitter, LinkedIn, and Pinterest.
Summary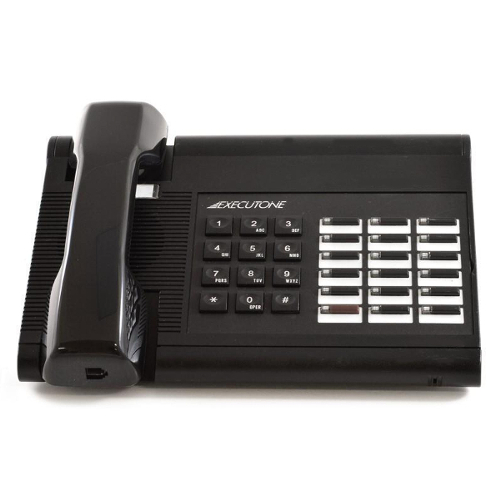 Author Rating





Brand Name
Product Name
Price
Product Availability
Tags: Block incoming calls and pages, DND, do not disturb, Executone IDS M18 Phone, Features