For All Your Phone System Needs
Call Timer On The Aastra M9316CW Phone
The
Aastra M9316CW phone
offers excellent phone features, including eight memory keys. You may save names, phone numbers, or features to these memory keys, allowing users the ultimate convenience. Store frequently used features or commonly dialed phone numbers to save time and increase efficiency. You can even program a Timer key, which is used to time the length of a call.
Adding A Timer Key
To add a Timer key:
Press the Set Options key.
Use ↑ and ↓ keys to scroll to number 4, or press 04 to go directly to the item.
Press * to add a Timer key.
Press a memory key.
Press Save.
Label the Timer key.
Using The Call Timer
To show the timer on the display:
Make or answer a call. The timer starts running automatically.
Once on the call, press the Timer key. The display shows the running time of the call. Press the Timer key to see the date and time.
When the call is over, hang up the handset or press Rls (Release button). The timer stops counting.


Note

: To show the elapsed time of the most recent call (or last call) when you are not on a call, press the Timer key.
Deleting A Timer Key
To delete the timer key:
Press the Timer key.
Press Delete twice.
And that is how you use the Timer on the Aastra M9316CW phone. If you have any further questions, please see your System Administrator.
Shop our selection of new and refurbished business phones and telephone equipment from leading manufacturers such as Aastra online at Startechtel.com. Call 800-564-8045 place your order over the phone. You may also connect with us on Facebook, Twitter, LinkedIn, and Pinterest.
Summary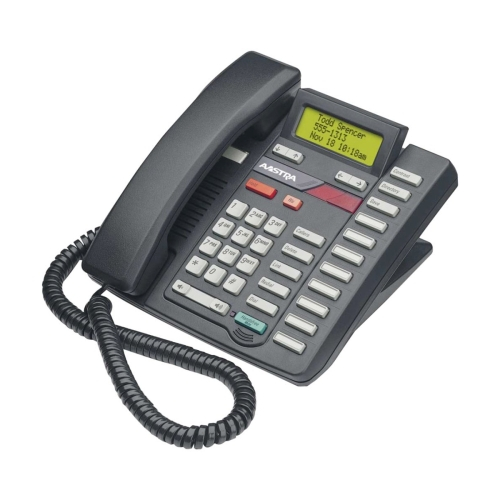 Author Rating





Brand Name
Product Name
Price
Product Availability
Tags: Aastra M9316CW, Call Timer, Follwo these steps, How to, Program and use, Timer Key