For All Your Phone System Needs
How To Make A Conference Call On The Avaya MLS 12D Phone
Conference calls can save you time and money by allowing you to "meet" with different parties via telephone. The Avaya MLS 12D Phone allows you to conference up to four parties, plus yourself. Follow these steps to learn how to make a conference call on your Avaya phone.
You may begin by calling the first party. Either dial the phone number or extension manually, or use the Speed Dial or Auto Dial buttons.
After the first party answers, press the Conference button (CONF).
Press the idle LINE button, and then dial the second party. If you are adding an inside party, you may press INTERCOM and dial the extension number.
After the second party answers, press CONF again and you will be connected with both parties. You may repeat these steps to add more parties (up to four). The lights at all extensions in the conference flash red and green.
To drop the last outside party added to the call, simply press FEATURE 06.
Please note that you cannot add more than two outside parties, transfer a conference call, nor join a conference call.
And that is how you make a conference call on your Avaya phone. Check out this and other video tutorials on our YouTube channel. You may also connect with us on Facebook, Google+, Twitter, LinkedIn, and Pinterest for updates.
For an excellent selection of business phone systems and equipment, you may visit us online or call 1-800-564-8045.
Summary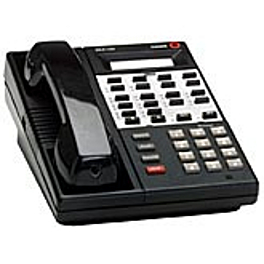 Author Rating





Brand Name
Product Name
Partner MLS 12D Display Phone
Price
Product Availability
Tags: Avaya, Avaya MLS 12D Phone, Avaya Phone, Conference Calls, How to Make a Conference Call, training video, video tutorial