For All Your Phone System Needs
Using 3-Way Conference On The Grandstream GXP2160 IP Phone
If you have recently upgraded to a VoIP phone system, you will need compatible business phones that deliver quality features and functions. The
Grandstream GXP2160 IP Phone
is a 6-line SIP phone that offers superior HD audio quality along with integrated PoE and Bluetooth. Of its excellent features and functions is the 3-Way Conference, which allows you to communicate with two other parties.
Initiate a Conference Call:
Assuming that you are already in a conversation and wish to bring a third party together in a 3-way conference:
Press Conference button to bring up the conference dialing screen.
Dial the third party number followed by SEND key.
When the call is established to the third party, press the "ConfCall" soft key to initiate 3-way conference
Cancel a Conference Call:
Press "Cancel" soft key in conference dialing screen to resume the two-way conversation.
Hold the Conference:
Press Hold button to hold the conference call with all parties are on hold;
Press "ReConf" soft key to resume conference call; or select the corresponding blinking LINE to speak with an individual party.
End The Conference:
The conference will be terminated for all three parties if the conference initiator hangs up or presses "EndCall" soft key.
And that is how you use the 3-Way conference call feature on the Grandstream GXP2160 IP Phone. For further information, please see your System Administrator.
Shop our affordable selection of new and refurbished Grandstream phones along with more phones and accessories from top manufacturers online at Startechtel.com or call 800-564-8045. To stay up to date on the latest news and deals, connect with us on Facebook, Google+, Twitter, LinkedIn, and Pinterest.
Summary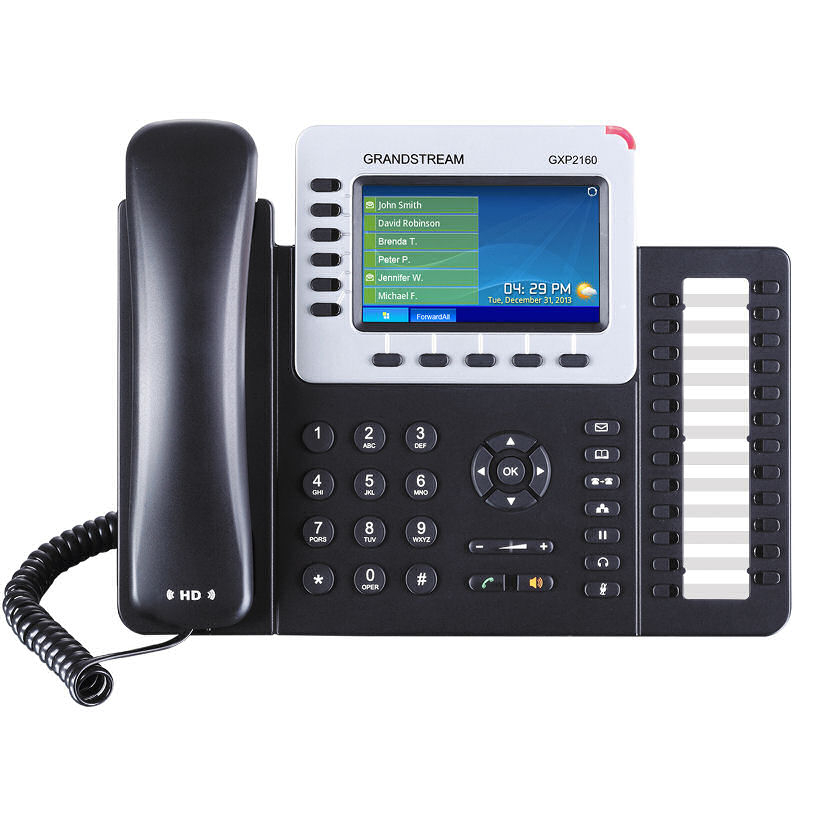 Author Rating





Brand Name
Product Name
Price
Product Availability
Tags: 3-Way Conference, Conference Calls, Follow these steps, Grandstream GXP2160 IP Phone, How to